Why Gili Trawangan is the Best Family-Friendly Holiday Destination
Gili Trawangan is a tropical island paradise off the northwest coast of Lombok. It attracts people from all over the world for relaxing, snorkeling, and scuba diving. In the past it may not have been seen as a family destination, but these days there are loads of reasons why it is a great family-friendly holiday destination. Here are just a few.
It's Close to Bali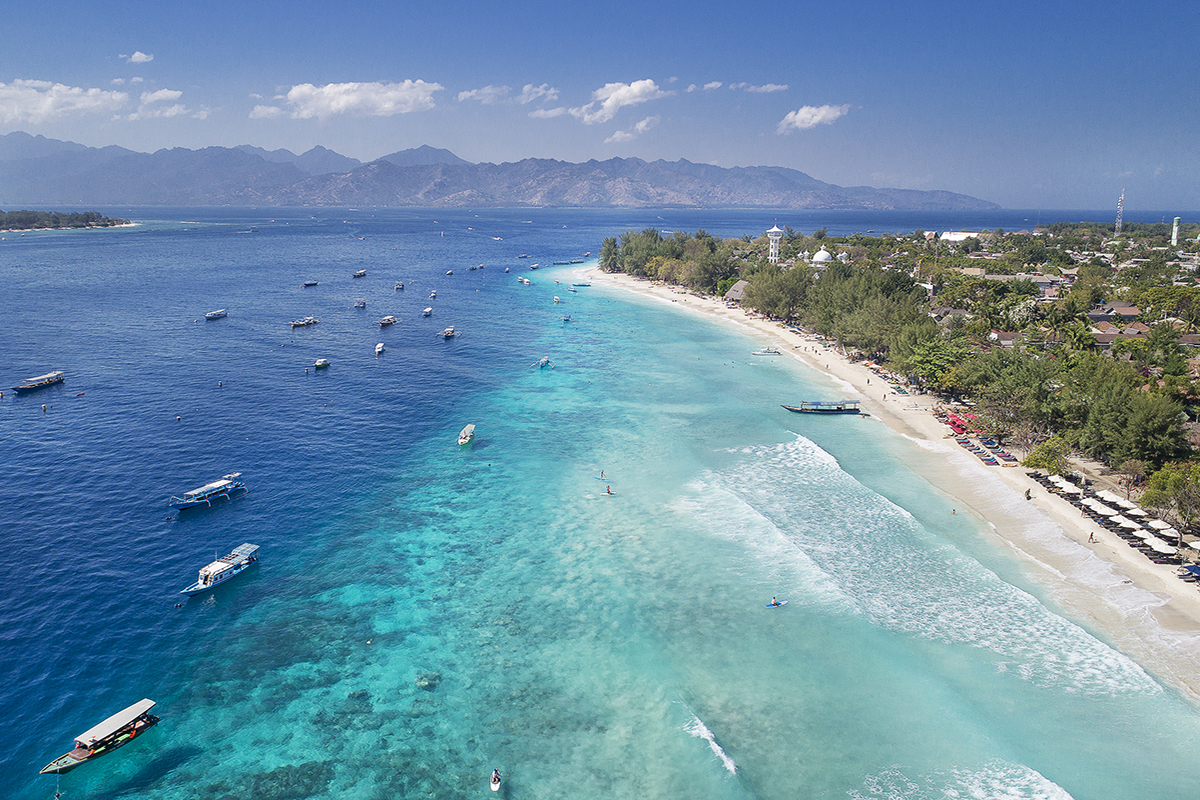 Most visitors to Gili Trawangan choose to come directly from Bali because it is so close. There are many fast boats that leave from Padang Bai in Bali and drop you directly at Gili T. The boats are generally fine for kids but if they get seasick, it is good to have some simple plain snacks, water, and possibly sea sickness medication. It is easy to find dramamine tablets at any pharmacy in Bali.
You can also choose to fly to Lombok International Airport from Bali (30 minutes) and then get a driver to Bangsal (2 hours) where the boat leaves for Gili T (30 minutes). This takes a bit longer when you consider check in time and travel to and from the airport, but some people find it more comfortable. It's also a good option if you plan to spend any time on Lombok's mainland or in Kuta, which is very close to the airport.
The Beaches are Kid Friendly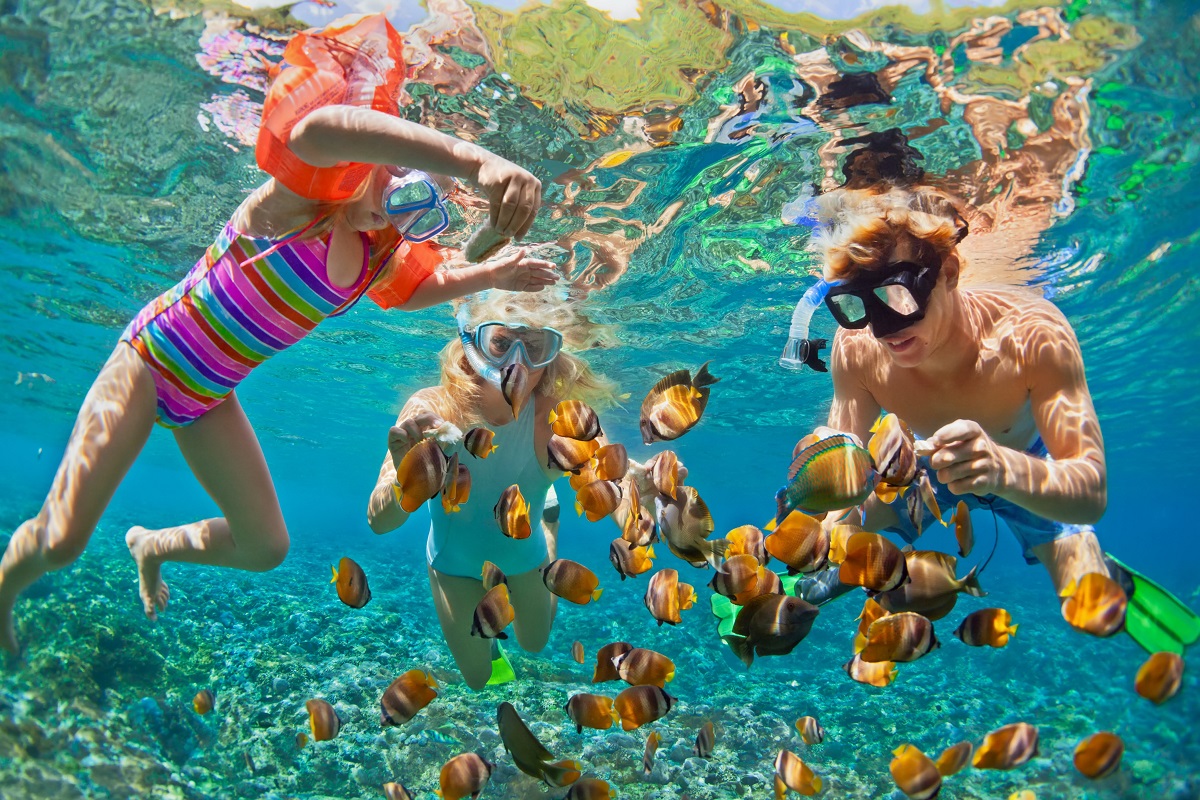 The Gilis are known for their gorgeous white sand beaches and clear blue waters. The waves are generally gentle and kids can splash around in the shallows safely. Because Gili T has some many great beaches, they don't get overcrowded and it is easy to watch kids from a deckchair as they play.
For young snorkelers the Gilis couldn't be any more perfect. With calm, clear waters and loads to look at, there is no better place to teach your kids to snorkel and to get them used to being in the water with their snorkel gear on.
Feeding Kids is Easy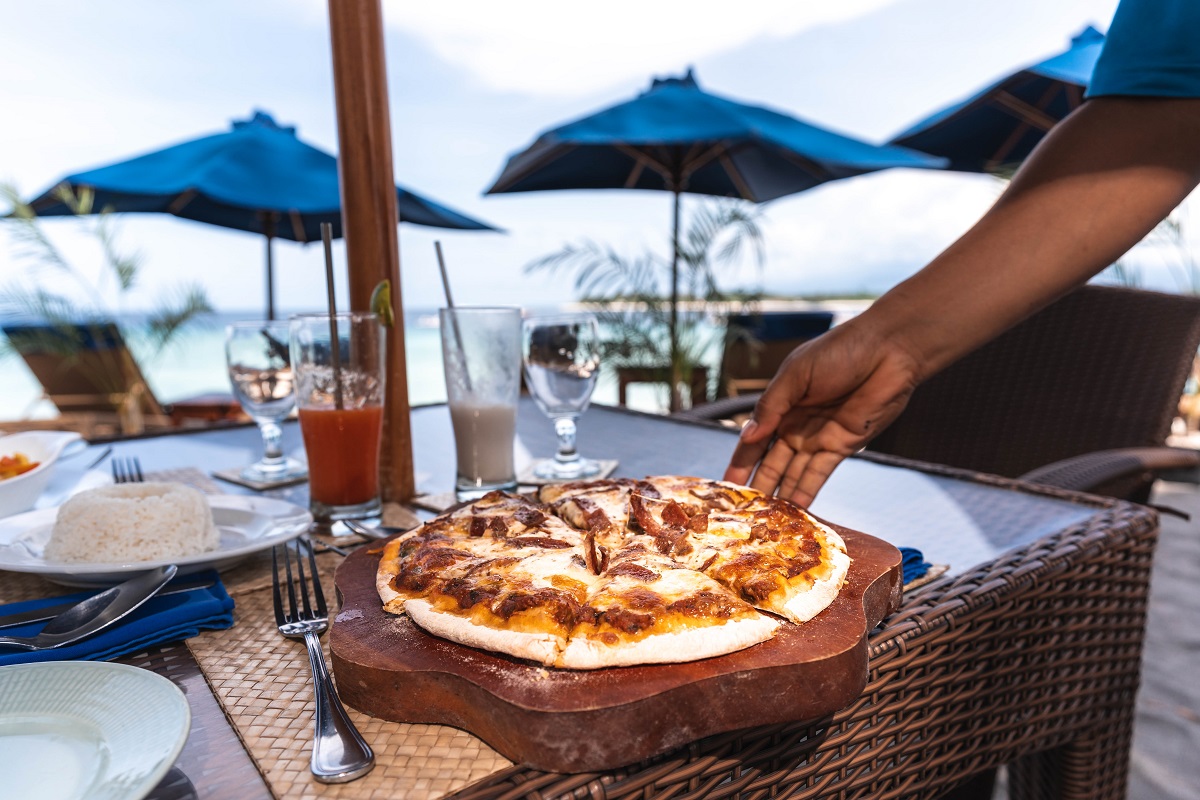 Even the pickiest eaters are easy to feed in Gili Trawangan. There is fresh fruit galore and plenty of 'westernized' dishes as well as Indonesian favorites made kid-friendly. Villa Almarik's wood fired pizzas are always a hit with children and nasi goreng (fried rice), mie goreng (fried noodles), and banana pancakes also go down a treat. Fresh cold coconuts and juices are perfect for keeping little ones hydrated too.
It's Easy to Get Around
With no motorized vehicles on Gili T it is really safe and easy to walk or cycle around the island. Even kids can ride on their own without the worry of traffic accidents. For smaller kids walking with a good pushchair is an option or a few places in the Gilis have bicycle seats for little ones.
One other way to get around is by traditional horse drawn cart or cidomo. This is great fun for the kids and a memory they will treasure forever.
Do these sound like good reasons to take your family holiday in Gili Trawangan? We would love to know what is top of your list when it comes to traveling as a family so leave us a comment in the box below.