How to Get to Gili Trawangan: A Simple Guide
Gili Trawangan is an island off the Northwest coast of Lombok that is on pretty much everyone's bucket list these days. Picture perfect sunsets, soft white sand beaches, and world-class diving are just a few of the draws of the island. Tempted to visit? Here are some tips on how to get there and get around once you arrive.
Getting to Gili Trawangan from Bali
Most people traveling to the Gili Islands leave from Bali, where there are an ever-growing number of fast boat companies departing from Padang Bai in East Bali or Serangan close to Sanur. The trip on a fast boat from both departure points takes around 90 minutes depending on the sea conditions. The trip can be a little bumpy at certain times of the year, but once you arrive it's all worth it!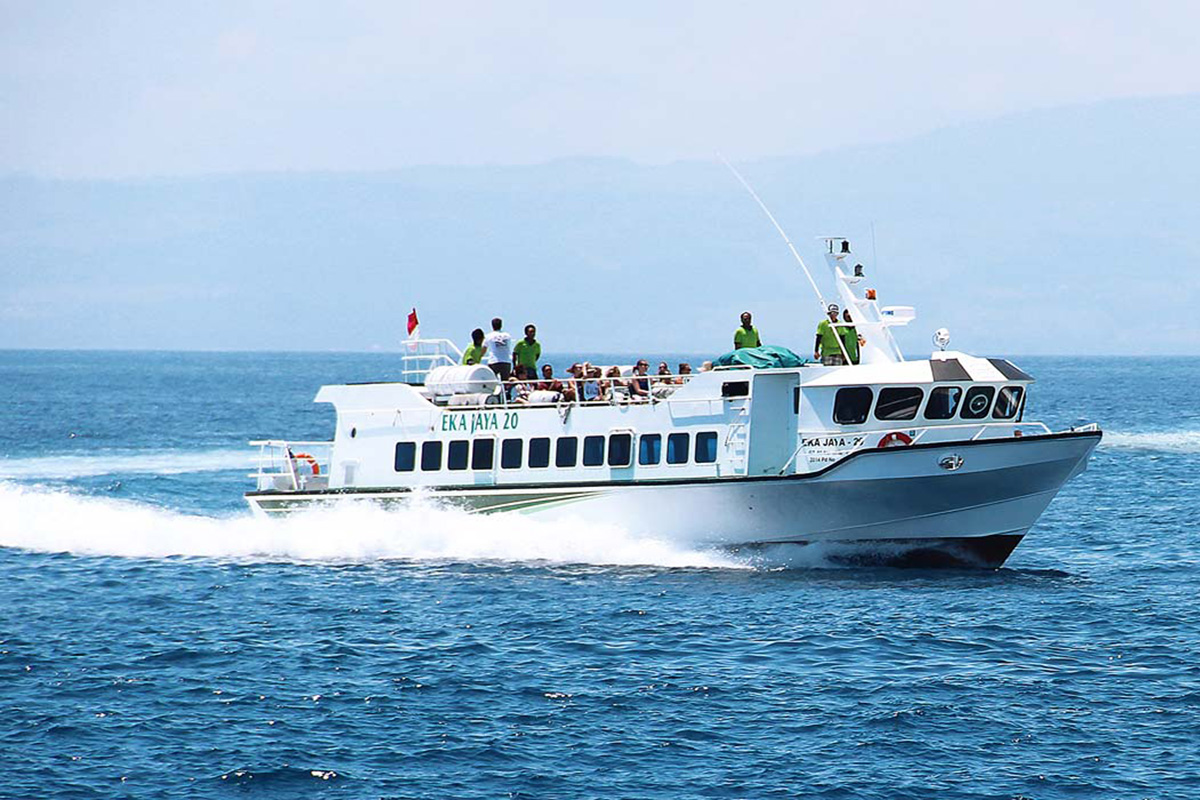 Villa Almarik can arrange transfers from Bali for Rp650.000 per person including hotel pick up, drive to Padang bay, fast boat and Cidomo from the jetty to the hotel.
Flying to Lombok
Flying into Lombok International Airport from Bali and a number of other airports in Indonesia, Singapore, Malaysia is also an option. The flight from Bali is a mere 25-30 minutes and a number of airlines fly the route daily.
Lombok's airport is located in the central part of the island, around a 2-hour drive from Bangsal where most boats leave to Gili Trawangan. The last public boat leaves around 5pm so make sure you have enough time to get to the port, or book a hotel on the mainland for a night if you don't think you will make it in time. You can also simply contact Villa Almarik and have them book the airport transfer and boat to Gili Trawangan for you for Rp1.300.000 each way for 2 passengers including the 2 hour drive from the airport and private fast boat from Lombok to Gili Trawangan. Additional passengers are charged at Rp650.000 per person.
From Bangsal the boat takes just 10 to 15 minutes to reach Gili Trawangan or if you choose to book on your own you can get a more expensive chartered speedboat from Teluk Nare, just a short distance south of Bangsal.
Arriving at Gili Trawangan
Whether you fly or get the boat you will have to disembark from your boat directly onto the beach at Gili Trawangan. Most boats pull right up onto the beach, but you should be prepared to get your feet wet just in case.
When you arrive you'll notice that there are no motorbikes or cars, only horse carts locally known as cidomo. To get to Villa Almarik from the boat is around a 15-minute walk or a 5-minute cidomo ride, so when you're packing for the Gilis this is definitely something to keep in mind. You definitely don't want to lug around a huge suitcase and wheeling a case isn't really an option.
Getting Around Gili Trawangan
Once you're settled in to your room you can head out to explore your paradise island. Without the worry of traffic you can walk, cycle or get a cidomo around at your own pace. And the pace of life on Gili Trawangan is pretty leisurely so take advantage of the relaxed atmosphere and enjoy slowing down for a little while.
It takes around an hour to cycle around the whole island, although you may have to get off and walk in some spots where the sand is deeper. Riding around the island you can see the local villages and the central part of the island where rural life goes on away from the touristy beaches.
Many visitors choose to walk while they are on Gili Trawangan as restaurants, bars, and hotels are close together. Villa Almarik is quietly tucked a little bit away from the main Gili T strip, but is very much still within reach on foot.
Get Booking Your Gili T Trip!
Now you have all the information, what's stopping you from booking a trip to Gili Trawangan today? Whether you're coming from Bali or elsewhere, the trip is simple and you definitely won't regret it!