Diving and Snorkeling Around the Gili Islands
For certified divers, there are more than 25 dive sites located around the 3 Gili's. These consist of drop-offs, slopes, drift dives, and of course the tremendously rich bio-diversity in marine life that Indonesia is famous for. There's a dive for everyone...! Experience the adrenalin rush of diving with white tip reef sharks, huge sea turtles, barracudas, manta rays, moray eels, frog fishes, pipefish and more.
Dive Sites around the Gili Islands
There are over 3,500 marine species living in the reefs and seas of Indonesia. In comparison to the Great Barrier Reef (1,500 species) and Red Sea (600 species), 25 % of all reefs in the world are in Indonesia. The many drop-offs, plateaus and slopes around the Gili's reflect a good cross-section of what Indonesia has to offer.
All our dive sites are located 10 to 25 minutes boat ride from the dive centre. This means that if you want to go for a dive, you actually do spend more time in the water than on the boat. It's quick, its easy ands it's simple.
Around the three Gili Island (Gili Air, Gili Meno, Gili Trawangan), you will find more than 20 different dive sites and there are new reefs being explored all the time.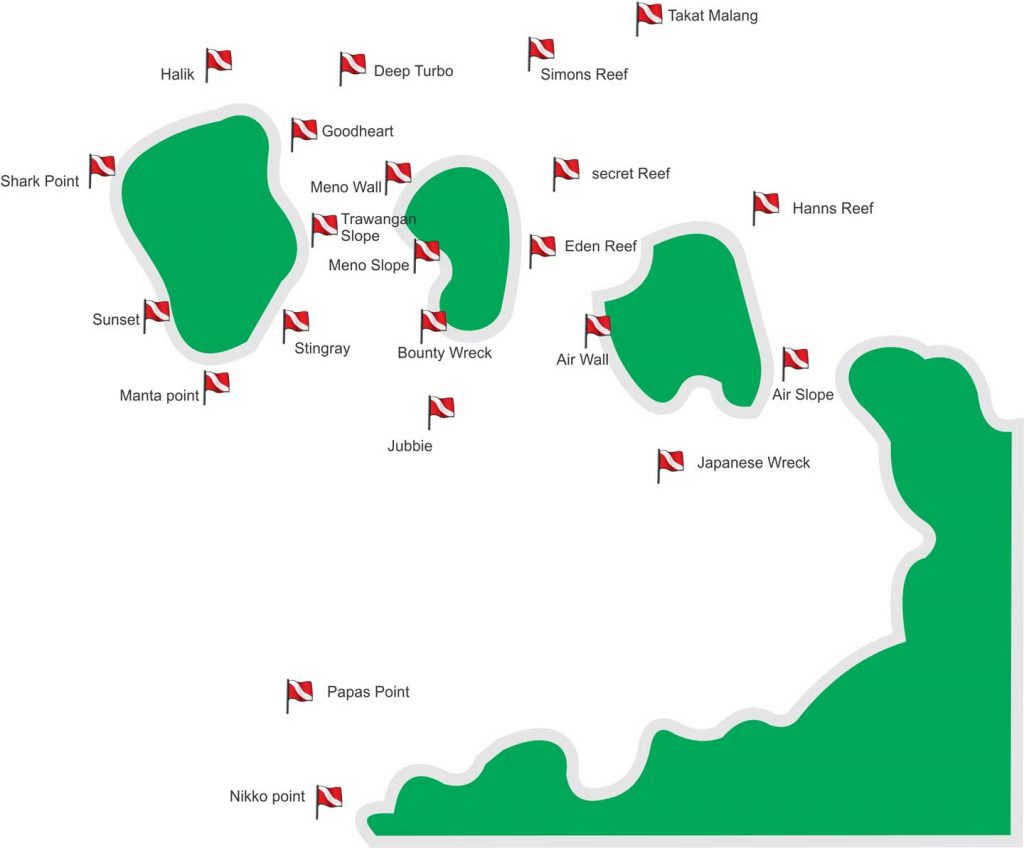 Dive Sites (click for descriptions):
The Villa Almarik staff will do everything possible to ensure your stay is enjoyable and memorable.
We understand that the little touches matter.