10 Gili Trawangan Activities for the Perfect Island Getaway
Gili Trawangan is known as one of the best getaways in the Indonesian archipelago. Because it's just a short hop from Bali on a fast boat, it is easy to fit in a few days even if you are visiting Bali as an international tourist. Gili T is often seen as a place to just chill on the beach or party at night, but there are actually lots of other activities that make it a great all-round destination. Here are 10 Gili Trawangan Activities to make your visit to the perfect island getaway.
1. Snorkeling and Diving
Explore the vibrant underwater world surrounding Gili Trawangan. Snorkeling trips and diving excursions are widely available, allowing you to witness colorful coral reefs, turtles, and various marine species. Right off the beach in front of Villa Almarik is one of the very best turtle sighting spots on the whole island. So, get your gear and get in the water!
2. Beach Hopping
Gili Trawangan boasts beautiful white sandy beaches. Take your time to relax, sunbathe, and enjoy the stunning coastal views. Some popular beaches include South Beach, Sunset Beach, and Ombak Sunset Beach. All are easily walking or cycling distance from Villa Almarik so enjoy the island paths and visit them all.
3. Cycling Around the Island
Gili Trawangan is a small island with no motorized vehicles allowed. Rent a bicycle and take a leisurely ride around the island to explore its charming villages, coconut plantations, and picturesque landscapes.
4. Sunset Horseback Riding
Experience a romantic sunset horseback ride along the beach. Several operators offer horse riding tours, allowing you to enjoy the breathtaking sunset while creating unforgettable memories. This is one of the most popular activities for those who love to capture stunning photos for their own photo albums or social media.
5. Yoga and Wellness
Gili Trawangan is known for its yoga and wellness retreats. Join a yoga class or book a wellness retreat to rejuvenate your mind and body in the tranquil island setting. You can also enjoy your own yoga practice on the beach or in front of your bungalow without booking into classes.
6. Island Hopping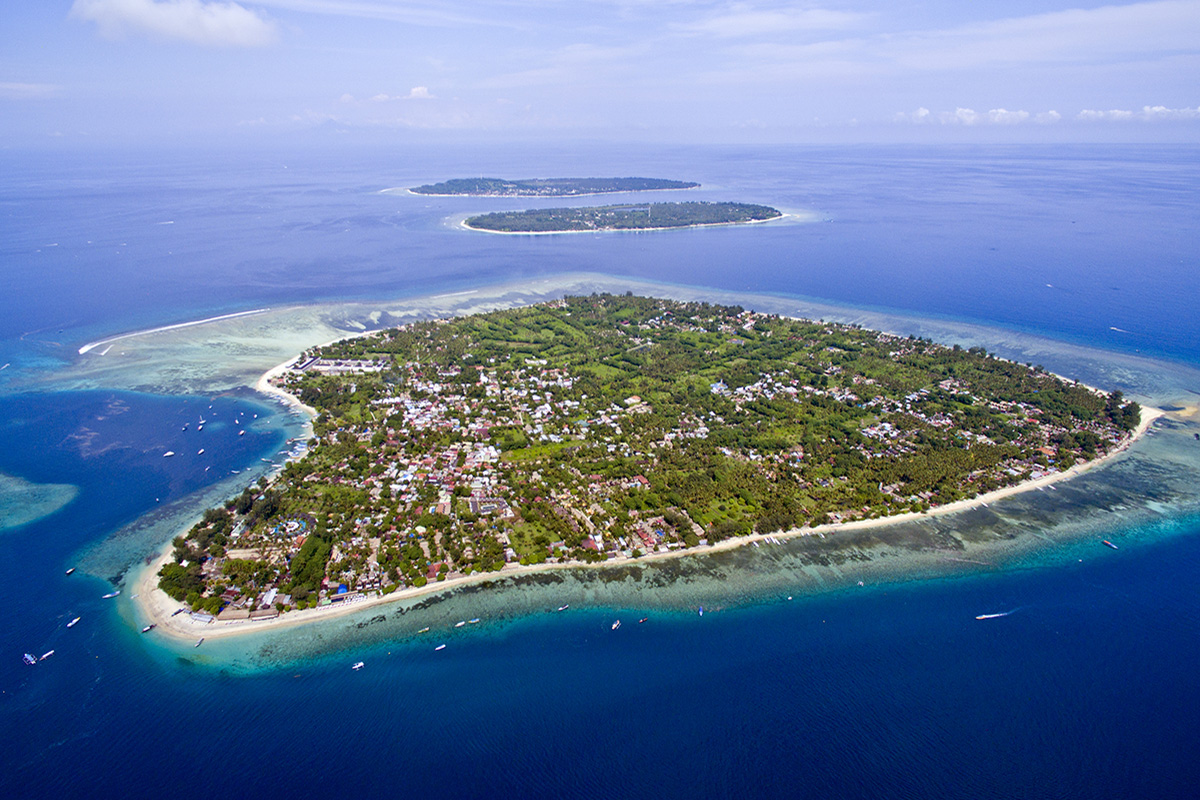 Take a boat trip to explore the neighboring Gili islands, Gili Meno and Gili Air. Each island has its unique charm, and hopping between them allows you to experience different atmospheres and landscapes.
7. Stand-Up Paddleboarding (SUP)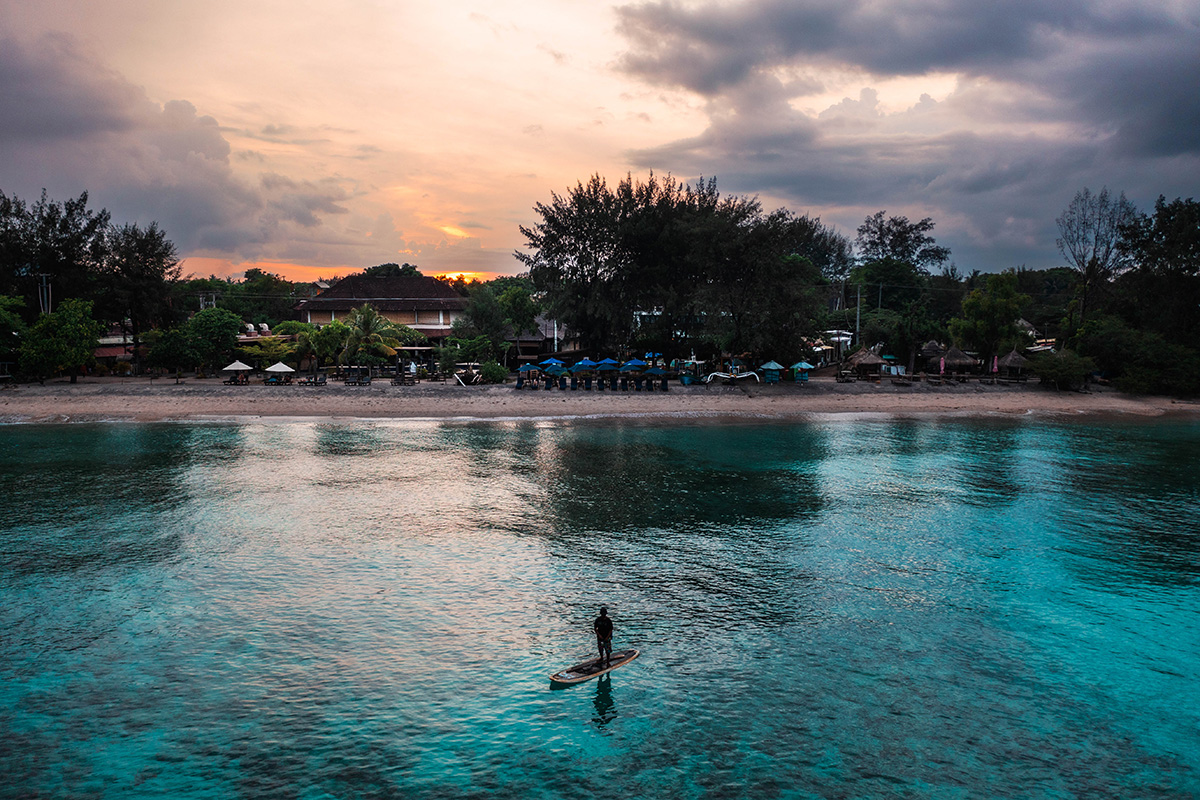 Rent a stand-up paddleboard and glide across the calm waters surrounding Gili Trawangan. It's a great way to enjoy the ocean, exercise, and appreciate the island from a different perspective.
8. Night Market Experience
Visit the Gili Trawangan Night Market and indulge in local street food. You can savor delicious Indonesian snacks, fresh seafood, and traditional dishes while immersing yourself in the lively atmosphere.
9. Party at the Beach Clubs
Gili Trawangan offers a vibrant nightlife scene, with beachfront clubs hosting regular parties and live music events. Join the fun, dance the night away, and enjoy the island's energetic ambiance.
10. Spa and Massage Treatments
Pamper yourself with a relaxing spa or massage session. Numerous spas and wellness centers can be found on the island, offering a range of treatments to help you unwind and de-stress. Villa Almarik has a boutique spa within the resort with a selection of health and beauty treatments to revive and rejuvenate your body and mind.
I hope you agree that this is a great list of Gili Trawangan Activities that will keep you busy and allow you to soak up the relaxing island vibes of the Gilis. Is there anything else you would add to make the perfect island getaway? Let us know in the comments box below.