Top Sunset Spots on Gili Trawangan
It's impossible to miss the sunset on Gili Trawangan, but there are a few spots that are even more breathtaking than others. If you're ready to soak in the last rays of a Gili T day try one of these top sunset spots to say good evening to some of the most beautiful views in Indonesia.
Gili Trawangan Hill
Gili Trawangan Hill is the highest point on the island giving you a panoramic viewpoint. The hill is around 25 minutes walk or a short bicycle ride from Villa Almarik and then a 10-15 minute walk to the top.
The hill is an easy walk but you might find that everyone else has stuck to the beaches and you're all alone. This is a really special place to be at sunset and is completely worth the little effort it takes to get there.
Deserted Sunset Restaurant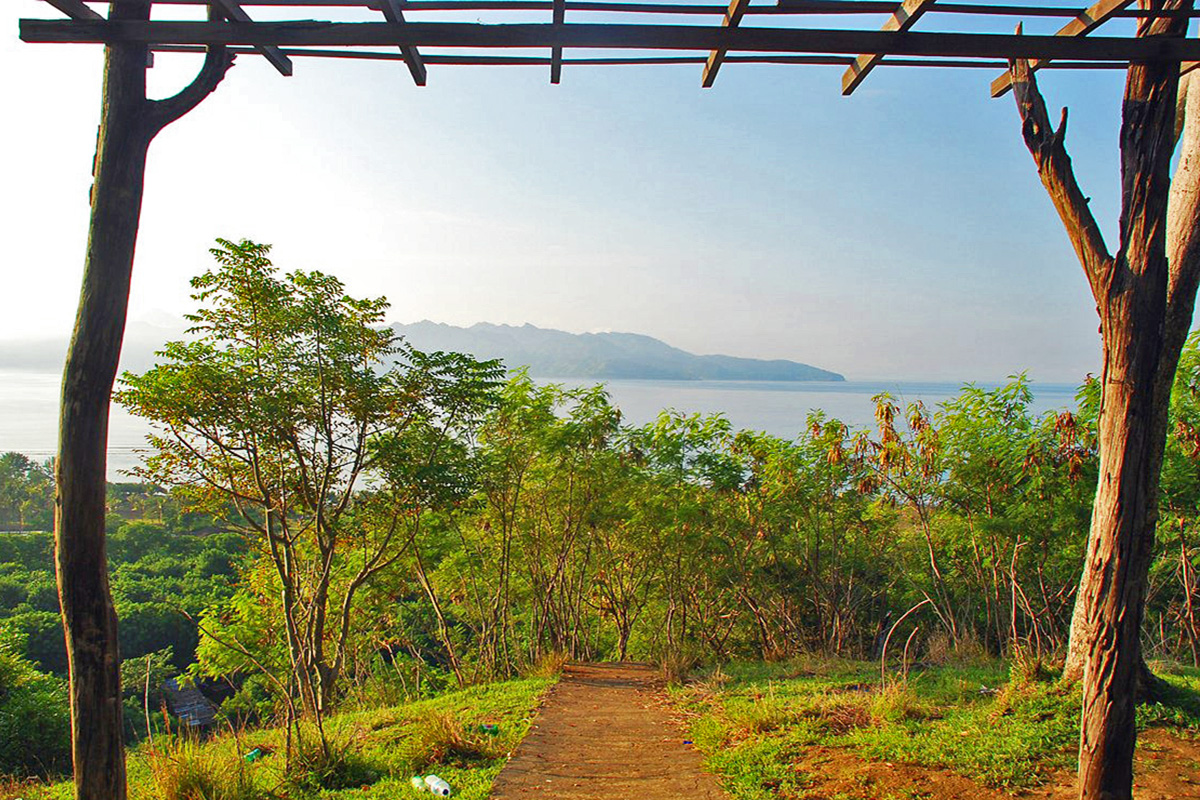 If you don't feel like walking all the way up Gili Trawangan Hill there is a deserted restaurant just a few minutes up the hill. This long-closed restaurant has beautiful views and a wooden platform to sit on.
The views aren't quite as panoramic as the top of the hill, but they are pretty stunning all the same. Just remember the bar is no longer serving cold beers so you'll have to carry your own.
Gili Trawangan Lighthouse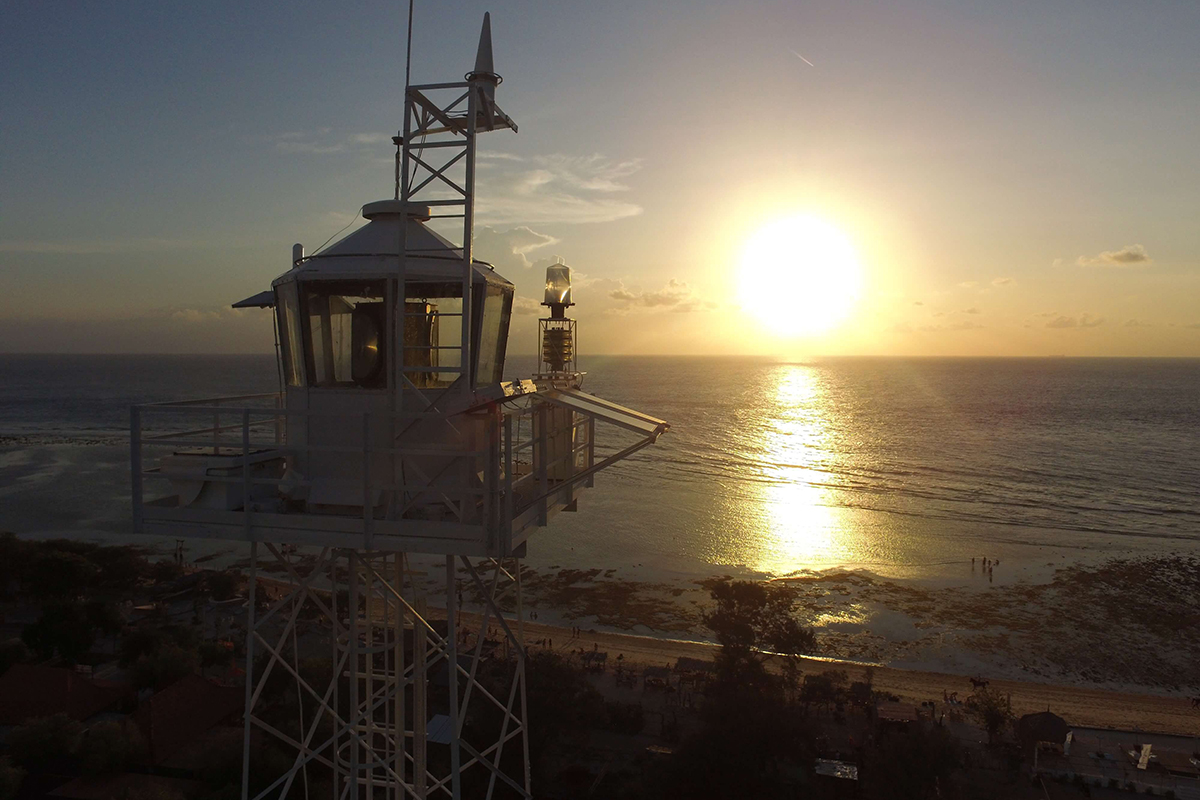 Now this one is absolutely not for the faint of heart. Gili Trawangan Lighthouse is a daredevil's way to get the best seat in the house for sunset.
You will find this towering lighthouse on the northwest side of the island at the end of Jl. Kelapa. The climb is pretty terrifying but if you want 360 degree views of the island you'll need to take a deep breath and head upwards.
Sunset Point
Every evening before sunset you'll see tourists start to drift towards the southwest side of Gili Trawangan. This is where the sunset views really shine but of course it can get a little crowded.
There are a number of bars and overwater swings in this area that attract instagrammers. You'll probably have to wait your turn for a swing, but there is plenty of beach looking out towards Bali's Mount Agung for some gorgeous cotton candy sky views.
Villa Almarik
If you prefer a quieter beach, you can also stay on the beachfront at Villa Almarik . This might be on the eastern side of the island but you can still see a gorgeous display of sunset colours and you won't need to walk or ride back to your room in the dark.
Sunset Cruise
There is something special about being on the water during sunset. If you'd like to see the island from another view you can book one of the evening cruises that circle Gili T at sunset and come back just before it gets dark.
This can be one of the most romantic things to do on the island but is also great for groups of family and friends to enjoy a special experience together.
Gili Trawangan is truly an island paradise with relaxing and beautiful experiences at every turn. The sunsets are legendary and to take advantage of them you've got to try some of these sunset spots. What is your favorite way to enjoy a sunset? We'd love to hear about it in the comments below.