Why Gili Trawangan is Perfect for a Quick Getaway
Short getaways can be absolute lifesavers when it comes to refreshing your mind and body. It often only takes a few days to reset and be ready to get back into work or your daily routine. Gili Trawangan is the ultimate place to do just this for lots of reasons. Read on to find out why Gili Trawangan is Perfect for a Quick Getaway.
It's easy to get to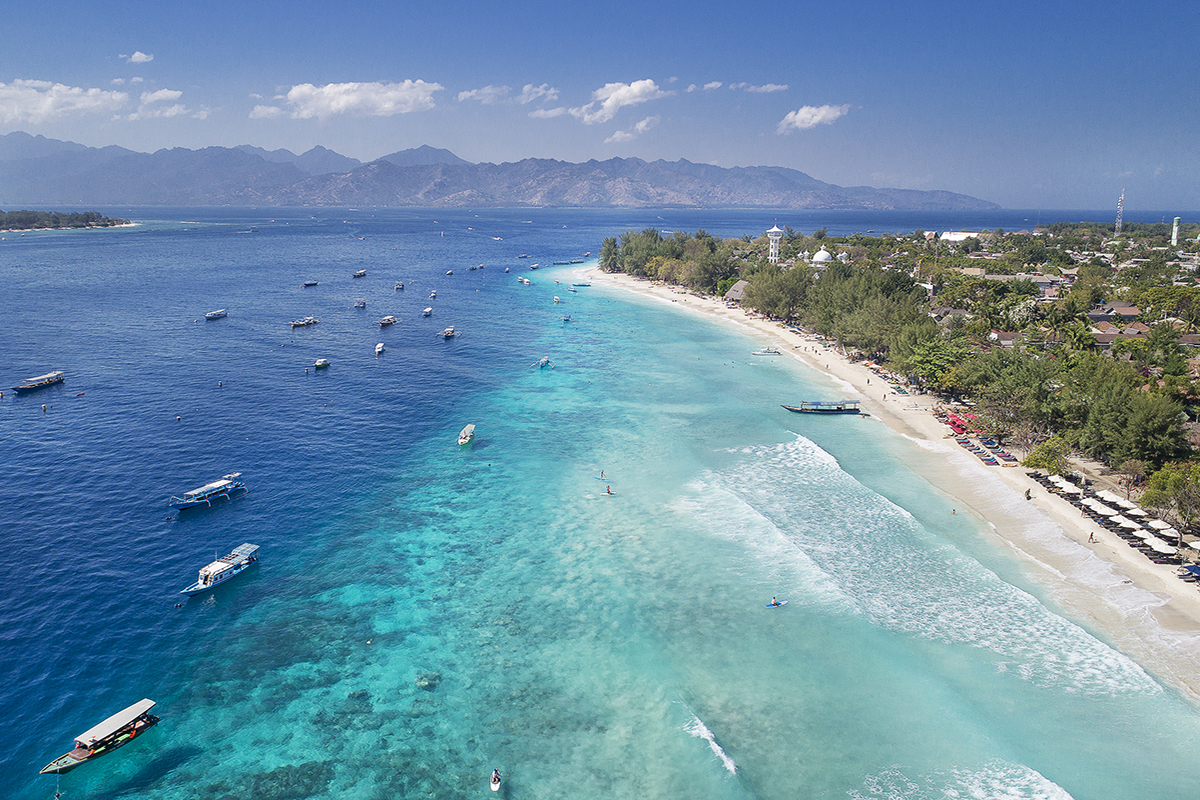 The Gili Islands are very close to mainland Lombok, which means there are a couple of easy ways to access them from Bali or other islands in Indonesia. Many people choose to get the fast boat from Bali as it disembarks passengers at the main jetty at Gili Trawangan. The other option is arriving into Lombok's international airport from Jakarta, Surabaya, or Bali. The airport is a 2-hour drive from the pier where the boat departs for Gili Trawangan.
In total you can get to the Gili Islands from around half a days' travel from many main cities in Indonesia. This means if you only have a long weekend, you can still enjoy a trip to the Gilis.
You can completely switch off
If you have a busy life or just want to get away from your daily routine, Gili Trawangan is the ideal break. There are no motorized vehicles, the nights are quiet, and you can enjoy white sandy beaches and calm waters.
There is internet connectivity on Gili T but many people choose to leave their laptops behind and enjoy some work free time. Use your phone to take pictures of the gorgeous scenery but then leave it behind in your room and forget about the rest of the world.
Breathe fresh, ocean air
Because there is no motorized traffic and ocean breezes bless the island, Gili Trawangan's air quality is excellent. If you are coming from one of Indonesia's larger cities, you will definitely notice the difference. This is a great break for your body and you might physically feel better after a few days of breathing fresh air.
You don't have to spend a fortune
The Gilis are one of the places in Indonesia that you can escape to paradise without blowing your budget. Both boats and flights to the islands are very reasonable as is accommodation and food on the island. While you are on Gili Trawangan staying you might want to rent snorkeling gear, go scuba diving, or do other activities that cost money but if you want to keep it cheaper you can just enjoy riding a bicycle or walking around the island enjoying the island life.
Gili Trawangan charms just about everyone who goes there. Many people even end up extending their stays. However, if you don't have a lot of time, it can always be a quick trip away that you do again and again.
Have you been to Gili Trawangan or the other Gili Islands? Do you love it as much as we do? Tell us about your experience in the comments box below.