5 Things You Might Not Know About Gili Trawangan
There are things you will often hear about Gili Trawangan – it's paradise and it's a party island for example. These two things may be true in a way, but there are also things that aren't so widely known, and they may surprise you. Read on to find out some interesting things about Gili T before your next trip to the Indonesian island.
1. It has a teeny population
Gili Trawangan developed from a tiny village of fishermen into a bustling tourist destination but that doesn't mean it's heavily populated. In fact, there are only around 1000 permanent residents on the island. Most of this population lives in the interior of the island off the main tourist strip. There are homes, a few mosques, and other local facilities that serve the local community. Many staff in hotels and restaurants come from Lombok and take breaks to go home every few weeks.
2. It can be a very quiet place
Gili T has a reputation for being a bit of a hedonistic place, not unlike a lowkey version of Ibiza to Europeans. There is for sure a lively bar and nightclub scene, but in fact it is very easy to get away from that. For example, Villa Almarik is about 15 minutes walk from the main Gili T strip and is well out of reach of the nearest speaker blasting reggae into the night. If you choose to relax and enjoy the peace and quiet, it is there to be enjoyed.
3. You'll find zillions of cats but no dogs
Just about everywhere you go you will see cats lounging and sleeping the days away. However, you may also notice that there isn't a dog to be seen. It's not that Gili T's residents hate dogs, they just decided to avoid overpopulation they would ban dogs from being brought to the island. In the Islamic religion dogs are seen as 'dirtier' animals than cats, so it seems dogs lost out on the paradisiacal life.
4. There are turtles galore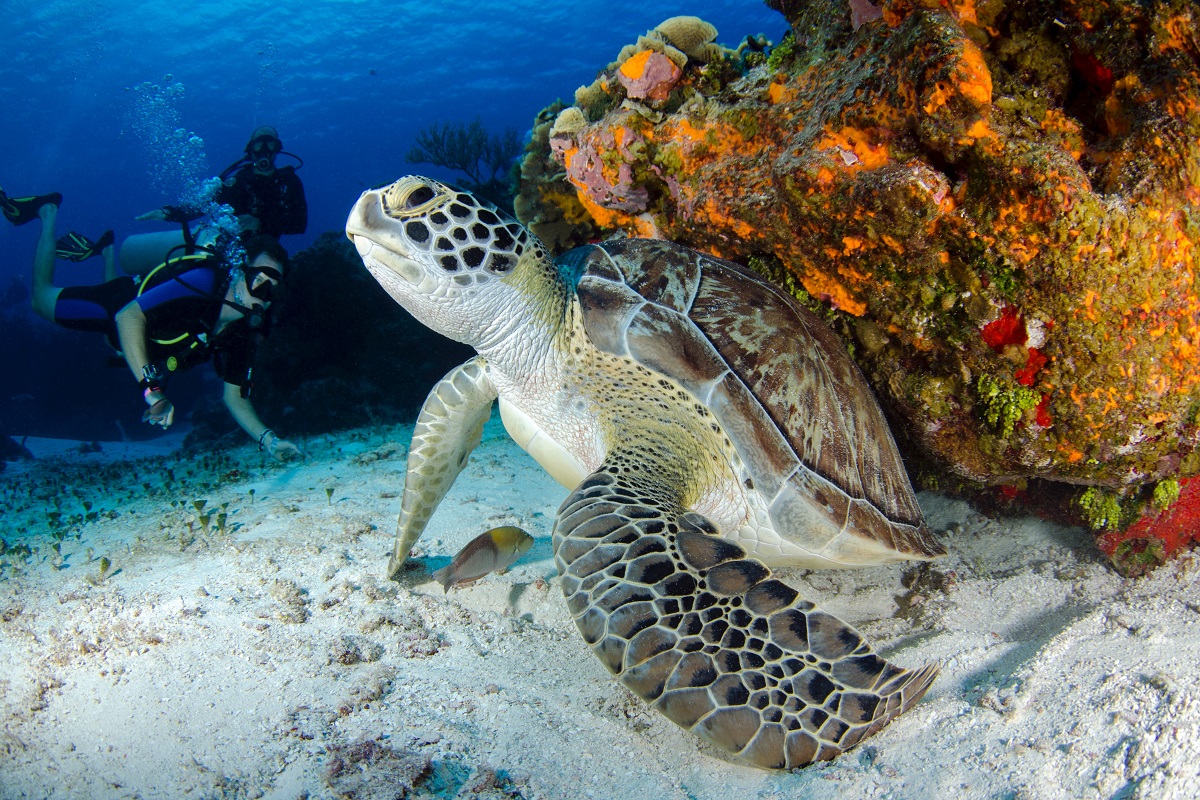 Continuing on the animal theme, the sea turtle population around the Gili Islands is thriving. This is by far one of the best places in Indonesia to see turtles in their natural habitat. Swimming right out from the beach you are almost guaranteed to see turtles grazing away at sea grasses, one of their favorite treats. And the water is so clear, snorkeling with them is an absolute dream. If you are really interested in sea turtles and their conservation, there are great non-profit organizations you can visit while you are on the island. We have a whole article about it here: Saving a Sea Turtle Paradise: Eco-Tourism and Conservation on Gili Trawangan
5. The diving there is spectacular
It's not widely known, but Gili Trawangan has some of the best diving in Indonesia. There are more than 20 dive sites within around 20 minutes of Gili T and the conditions are pretty spectacular year-round. The visibility can reach up to 30 metres and there is a huge variety of species to see, including reef sharks, box fish, blue ringed octopus, and even a whale shark or two once in a while. It's a fantastic place to learn to dive, with lots of great shallower dives and calm currents, so if you haven't thought about learning to dive on Gili T, think again.
Did you know all of these things about Gili T or did you learn something new today? Maybe you even know something else about the island that we might not. We'd love to hear it in the comments box below.