Packing for a Trip to Gili Trawangan
Gili Trawangan might only be 15 minutes from mainland Lombok but it's good to make sure you've packed everything you need before you go.
It's good to pack light for a trip to Gili T because you'll either be taking a fast boat from Bali or small boat from mainland Lombok, so here are our tips for packing for Gili Trawangan.
Don't lug your heavy suitcases
Whether you're flying to mainland Lombok or getting the fast boat from Bali, you won't want to bring a heavy suitcase. If you can, leave your larger case or bag at your accommodation in Bali and take just what you really need for the Gilis.
Although there is staff to help you on and off the boats, you will take a cidomo (horse & cart) to carry your suitcases to Villa Almarik when you arrive on Gili T. It makes things much easier if you have a backpack or small case.
Don't forget your essentials
There are mini marts all over Gili Trawangan but you might not find what you need, and you might also have to pay a premium if you do. For example tampons are not readily available in Indonesia and if you find them, they are seriously overpriced.
If you take any prescription medications you'll want to make sure you have more than enough for your stay. There are a couple of medical clinics and pharmacies, but the medications they stock are very limited.
Sunscreen is another thing you'll probably want to take with you. You can definitely buy it on the island if you need to but the price for sunscreen is very high in Indonesia. Bringing a couple of bottles from home is always best.
Take sensible shoes
Gili Trawangan is absolutely a flip-flop kind of island, but as there is no motorized transport on the island you will probably walk or cycle quite a bit. Taking a pair of trainers or sturdy-soled sandals with you is a very good idea.
There are also easy hikes you might want to take, for example up to Gili Trawangan Hill. This is an easy 15-20 minute walk with the payoff of the best views on the whole island. You can read our post about this walk here: Climb Gili Trawangan Hill for the Best Views in Gili T
Water sports gear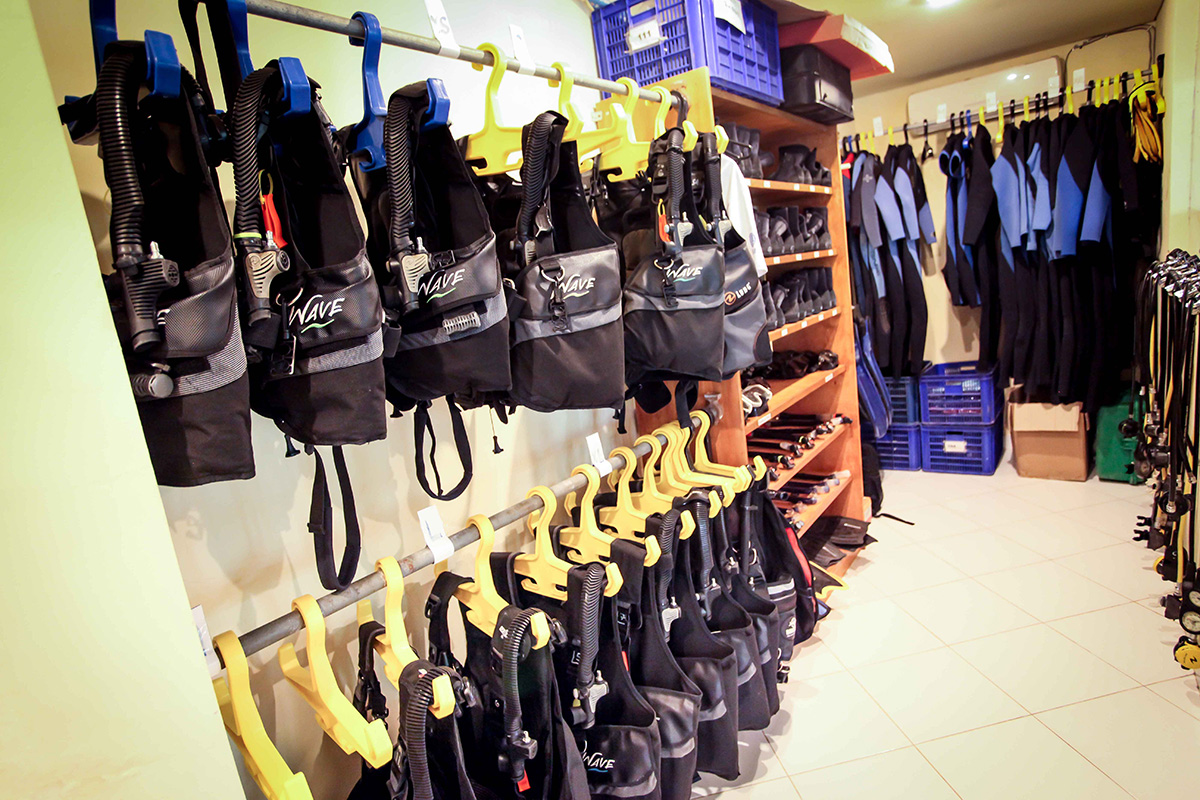 If you are planning to surf, SUP, snorkel or dive and have your own equipment you might want to take it along. Of course Gangga Divers at Villa Almarik has everything you need for diving, and you can rent snorkel gear, but if you have something you're comfortable with definitely bring it along.
The same goes for surf and SUP boards. If you have your own and don't want to rent, they can be carried on the fast boat. There may be additional charges if you are flying with surf boards, so check with your airline before you fly.
What to wear
This may seem like a pointless section of this article but for those that have never been to Gili T it's probably useful to know.
The Gilis are VERY laid back. You will probably spend 90% of your time in your swimsuit and the rest of the time with your swimsuit under a loose dress or in a pair of shorts. There is definitely a nightlife scene but barefoot and relaxed is the vibe. Ladies, you'll most likely end up carrying your shoes if you wear heels so leave them at home.
There is a laundry service available at Villa Almarik so you can take less with you and send what you do have to the laundry. It comes back smelling great and perfectly ironed, which is always a treat.
Get ready for Gili Trawangan
The key to traveling to the Gilis is packing light. Go with a few light, comfortable outfits, plenty of swimwear and your sunglasses and you'll be all set. Do you like to travel light or pack everything? Tell us about how you pack in the comments below.