If you are an avid diver, you appreciate how exciting swimming with big fish is. It is one of the reasons most people dive and this has become an attraction in many parts of the world. In Lombok, which is located east of Bali, you can enjoy a swim with the Hammerhead sharks and this is described as the ultimate diver's experience in the area. The hammerheads have become the most famous attractions in Lombok.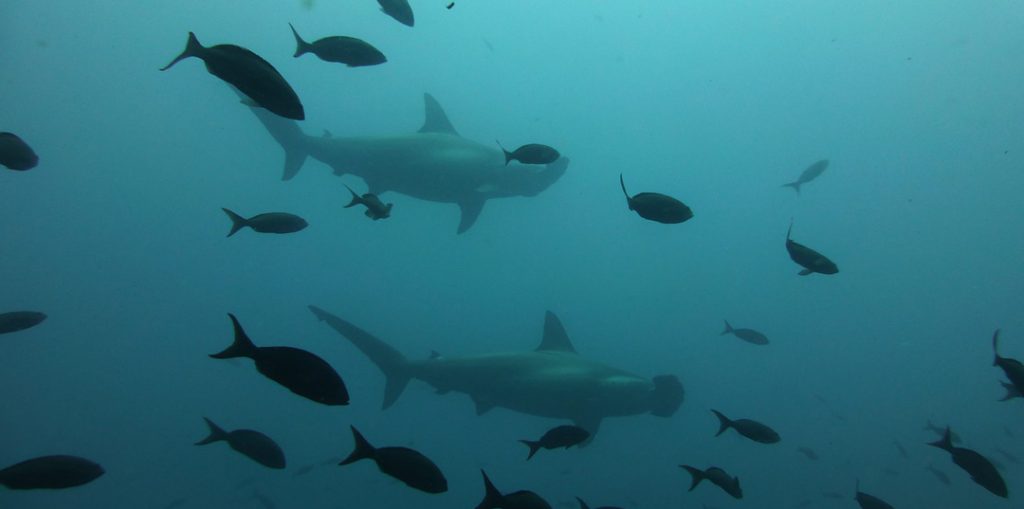 Why Fascination with the Hammerheads?
There are two types of these sharks; the great hammerhead shark and the small hammerhead shark. The great hammerhead can grow up to 6 meters and weight up to 450 kg. The small hammerhead grows up to 4 meters, which is still a big size for a fish. These sharks are not aggressive, which makes them a delight to swim with.
It is rare to find the two types of hammerheads in one area but at Lombok's Magnet diving site, you have the luck of finding them both. The Magnet is the only one of the three areas in the world where you find these fish together. The others are Costa Rica and Philippines. This is the reason Lombok has become every diver's dream in search of a swim with these large sharks.
How to Dive with Hammerheads
If you want to spot a hammerhead, you should take a guided tour. This requires expert diving skills because you will have to descend 60 meters below. If you are not lucky to spot the rare Hammerhead, you can still catch sight of many other large fish, rays, dog tooth tunas, barracudas, sea snakes, white tip sharks among other creatures.
It is important to stay close to the diving spot in order to start your dive early. Always choose a place that has a solid reputation in terms of cuisine and accommodation. If you are not lucky at the Magnet dive site, you can try other closer ones including the Cathedral, Bluehole and Gili Sarang. As a diver, you know there is always something new to see underwater and in Lombok there are many surprises awaiting you. Like in all tropical water, there is a diverse range of marine wildlife and fascinating underwater features that you can capture with an underwater camera.
Lombok always has something to offer every diver; from culinary trips, watersports, amazing beaches, treks, and much more. Diving with hammerhead is the ultimate experience for any diver and you must make sure you try it in your lifetime, book and diving with us now!