Choosing the Best Time of Year for a Gili Trawangan Vacation
Gili Trawangan is an island located off the northwest coast of Lombok, Bali's closest neighbor to the east. With the tropical climate and white sand beaches it is a favorite holiday destination for travelers from all over the world. Many people spending time in Bali take a hop over to Gili T for a few days or even a week to dive, snorkel, and enjoy the sunshine. If you are thinking about a Gili Trawangan vacation, we have some tips for when to go to suit you best.
The Seasons
The first thing to consider when you are booking a trip to Gili Trawangan is the weather. This region only has 2 seasons, dry and wet. Although it is not as severe as somewhere like Thailand, those that want to avoid the rain should visit between May and September when the weather is generally sunny and dry, with little rainfall. The average temperature during the day is around 30°C (86°F), with cooler temperatures in the evenings and the sea is also generally calm during the dry season. This is the perfect time for diving, snorkeling, and sunbathing.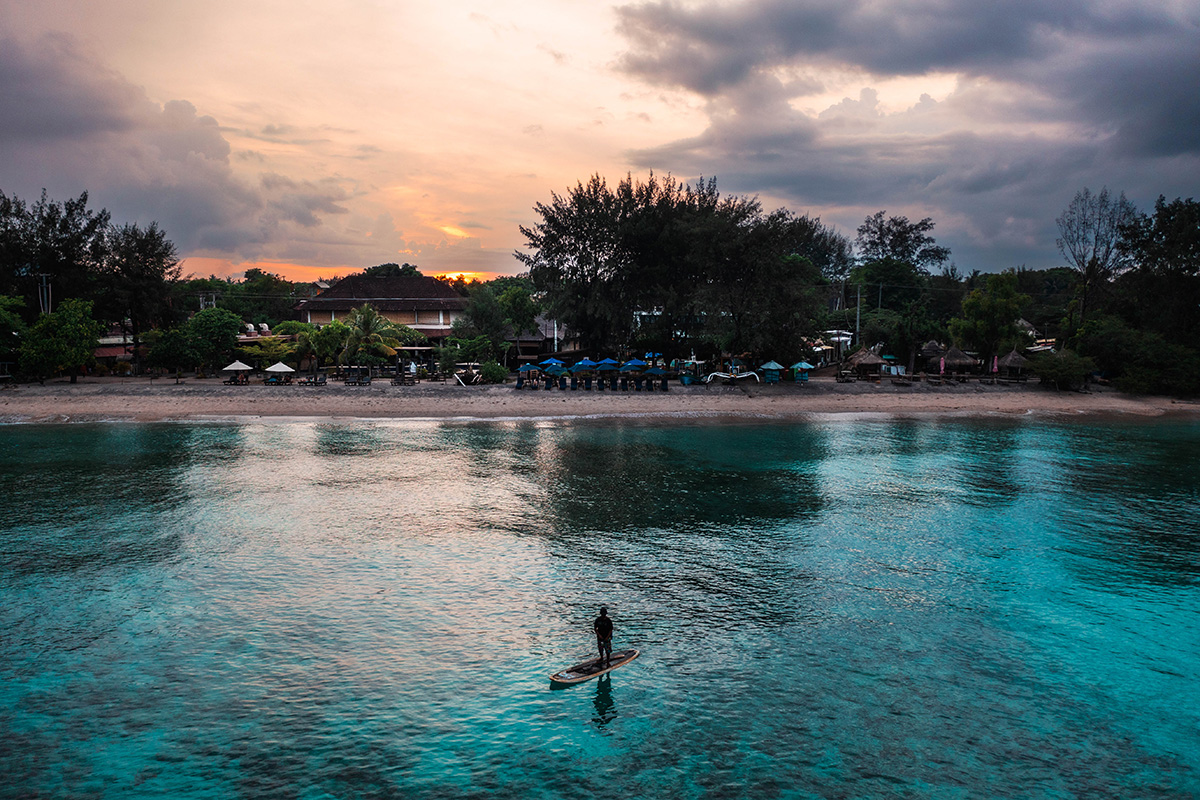 The wet season in Gili Trawangan runs from October to April, with the heaviest rainfall occurring between December and February. During this time, there are often afternoon showers, although the Gilis tend to be dryer than Bali. The average temperature during the wet season is still around 30°C (86°F), but with higher levels of humidity, which can make it feel hotter. However, some travelers prefer to visit during this time, as the island is less crowded and prices for accommodations and activities are often lower. The rain also brings a lushness to the island, with vibrant green vegetation and flowers in bloom.
Tourist Season
It's worth noting that the Gili Islands can get quite busy during peak tourist season, especially around July and August. If you're looking for a more relaxed and quiet vacation, it might be best to visit outside of these months. The boats can get very busy from Bali and accommodation gets booked up quickly.
Other busy periods are around Christmas and New Year and during Nyepi, Bali's day of silence. Eid al Fitr at the end of Ramadan and Chinese New Year can also be crowded with tourists from other islands in Indonesia.
One of the nice things about Gili Trawangan is that there are no motorized vehicles so traffic isn't a problem when there are more tourists on the island. You may find restaurants and bars are busier and the main streets have more people on them, but generally there is still a relaxed island vibe.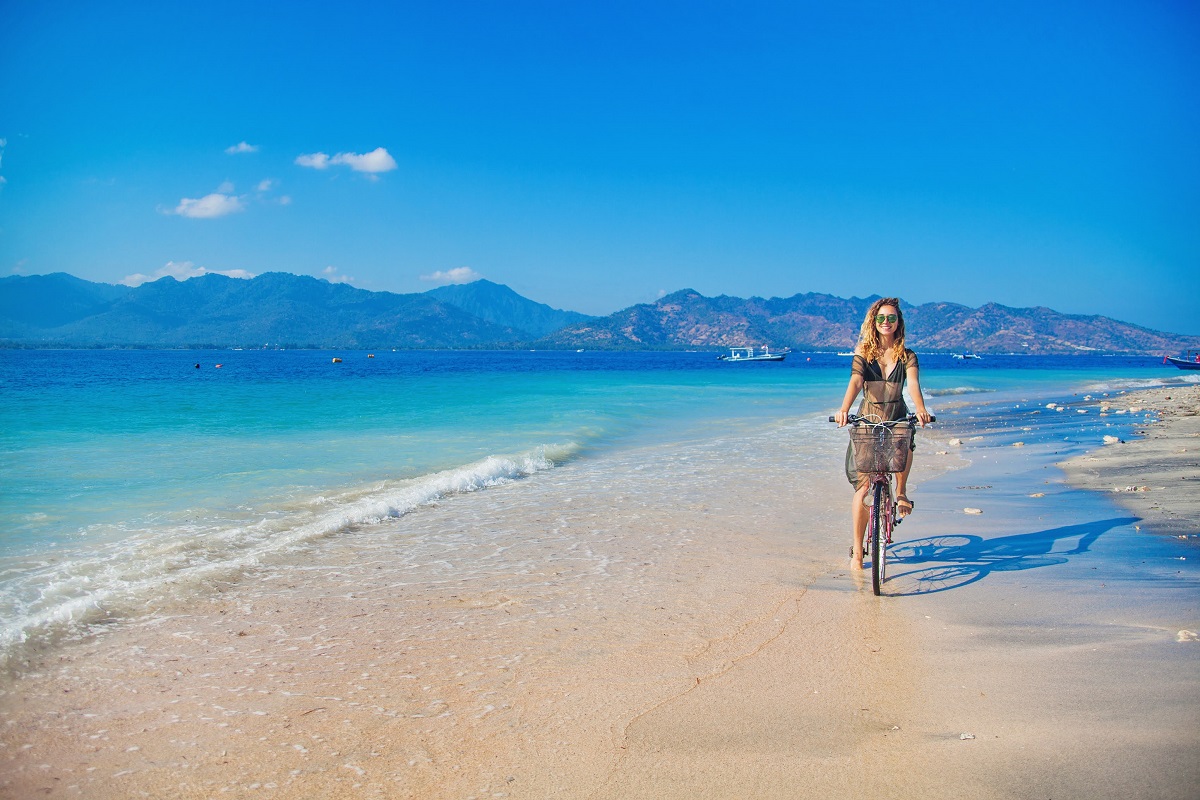 Choosing a time to visit Gili Trawangan is really up to how you like to holiday. You will never have the whole island to yourself, but sometimes in the low season you may enjoy a whole stretch of beach or a snorkeling spot with no one else there. You may also prefer more people and calmer seas when you are snorkeling or diving. It's all about getting the balance that is best for you.
Have you been to Gili T and have any more tips about when the best time to visit is? Leave them in the comments box below if you do.