5 Must Do Dives in Gili Trawangan for Advanced Divers
The Gili Islands in Indonesia are known for their incredible dive sites, and are especially popular with beginner divers. However, this doesn't mean there aren't amazing diving opportunities for advanced divers. There are tons of advanced dive sites in the area that are worth exploring. We've narrowed these down to our top 5 to make it easy for you, so read if you are an advanced diver and need to know where to dive around the Gili Islands.
Shark Point
Located off the northwest coast of Gili Trawangan, Shark Point may sound intimidating but it's actually a fabulous place to dive. Named after the blacktip reef sharks that call this area home, it is a beautiful chance to dive with sharks. It is also home to a diverse range of other marine life including sea turtles and moray eels. The site features steep walls and strong currents, making it a challenging but rewarding dive for experienced divers.
Deep Turbo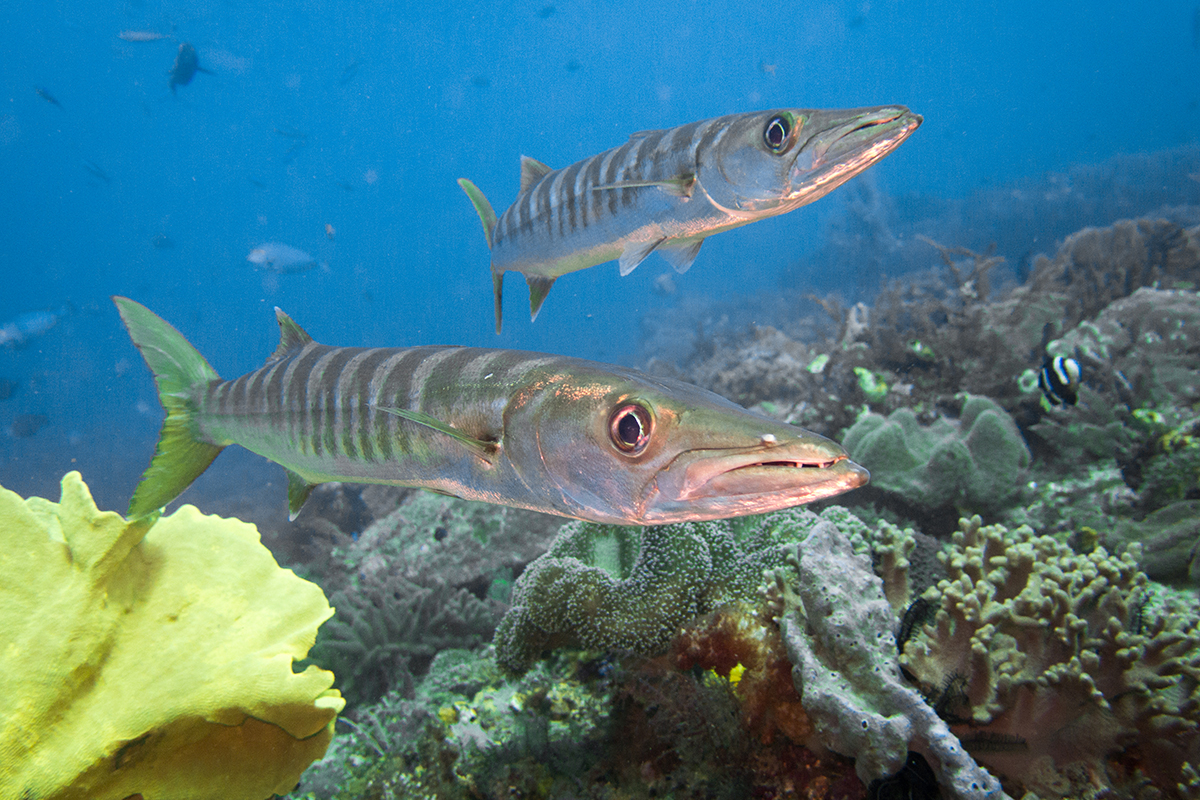 Moving to the southeast coast of Gili Air, Deep Turbo is a deep dive site with a maximum depth of around 30 meters. This means only those with their Advanced Open Water Dive certificate can access the reef here. The site is known for its strong currents and large schools of fish, including giant barracuda and trevally.
Bounty Wreck
This dive site is located off the northwest coast of Gili Meno and is home to the remains of a sunken jetty, not a ship as many people claim. The jetty sunk to between 8 and 30 metres in around 2003 and has become home to an abundance of marine life. The site can be accessed by beginner divers but is more popular among advanced divers that can get all the way down to the 30 metre depth and explore.
Halik Reef
Off the northeast coast of Gili Trawangan is Halik Reef. This is one of the Gilis' most loved dives thanks to its beautiful coral garden. It is home to a wide range of marine life, including reef sharks, rays, and turtles, not to mention the plethora of brightly coloured reef fish. Because the site often has strong currents, it is best suited for experienced divers.
Biorocks
This is actually not one single dive site but a number that have been created around Gili Trawangan. The Gili Islands have suffered a number of catastrophic coral bleaching events over the past 20 years. In response to these events a number of non-profit organizations and the government have worked together to create a series of underwater structures that have been designed to promote coral growth. These biorocks have been incredibly successful and are home to beautiful corals, reef fish, and other unique marine life. If you are a diver that loves underwater photography, you can't miss diving some of the biorock sites.
Overall, the Gili Islands offer some of the best diving opportunities in Indonesia, with a range of sites suitable for divers of all experience levels. It's important to note that some of these sites can be challenging and should only be attempted by experienced divers with the proper training and equipment.
Have you been to the Gili Islands as an experienced diver? Tell us in the comments box below which dive is your number one out of these top 5.