What You Can Expect from Gili Trawangan Weather
Gili Trawangan is off the coast of Lombok, Indonesia, just 8 degrees south of the equator. With this location you can expect a certain type of climate, including heat, humidity, and only two seasons – wet and dry. Most visitors want to visit the island when it's dry and there is plenty of sunshine. We're going to help to plan for that with all the details of what you can expect from Gili Trawangan's weather.
Gili Trawangan Climate
The climate on the Gili Islands is classified as monsoonal-tropical, meaning it is warm and has relatively high humidity all year round. You can expect temperatures to stay in the high 20°'s (Celsius) whenever you visit. Also great news for divers, the water sticks between 27°-29°C so you can go without a wetsuit or wear a 1mm one at the most.
Monthly Changes

Although the temperatures change very little throughout the year, many people worry about rainy season. The rainiest month of the year in Gili T is November. In this season the island could see up to 22cm of rain. However, compare that to Bali's wettest month (January) and you'll see that the Gili Islands actually get about half the amount of rain.
In the lead up to the rainy season it can get pretty sticky as the humidity is high. This isn't such a problem when you're on an island though. You can take a dip in the sea, have a splash in the pool at Villa Almarik, or just enjoy the sea breezes.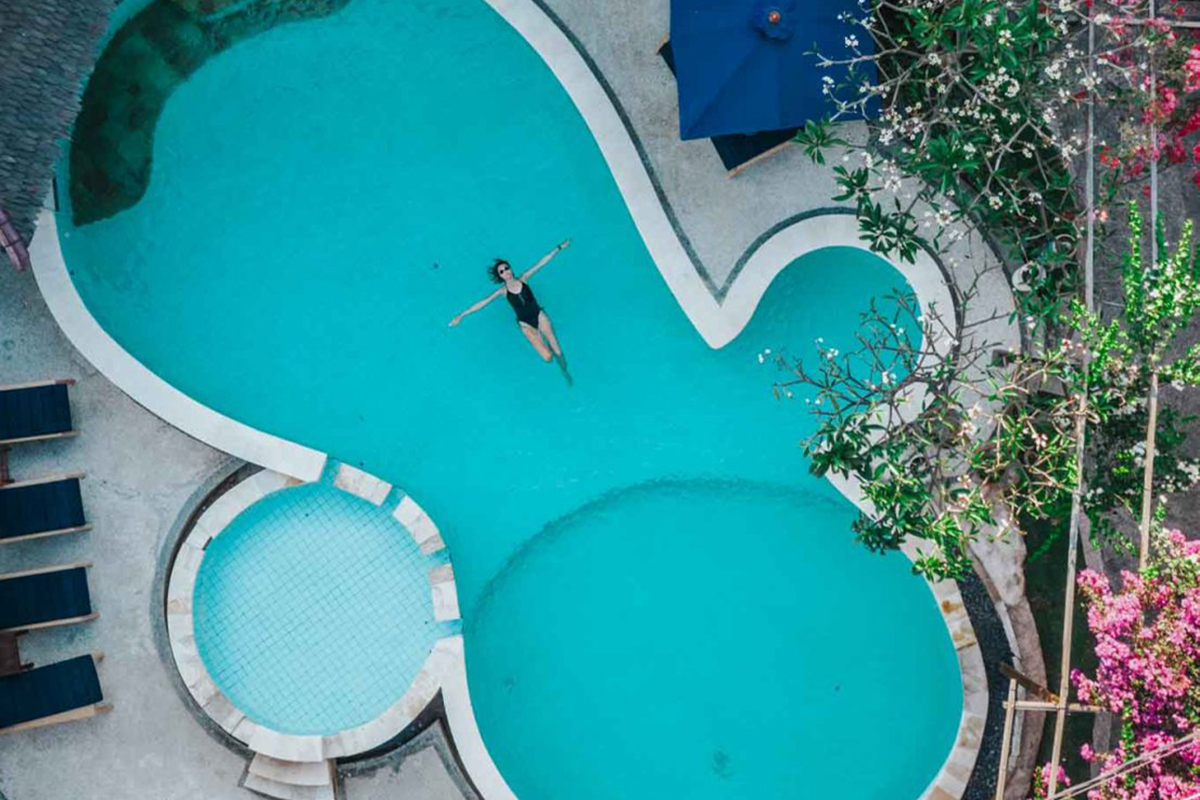 April – October in the Gilis is pretty ideal climate-wise. The air and sea are warm, there is rarely rain and for divers and snorkelers the water is very clear. In fact visibility can reach 25-30 metres most days.
Weather for Traveling
Another point to consider is the weather and getting to the Gilis. On the whole, boats from Bali are rarely disrupted by the weather but there are more comfortable times of year to travel. December – February can bring some bigger seas and if you get seasick it's a good idea to check the weather and make sure you have some anti-seasickness tablets with you.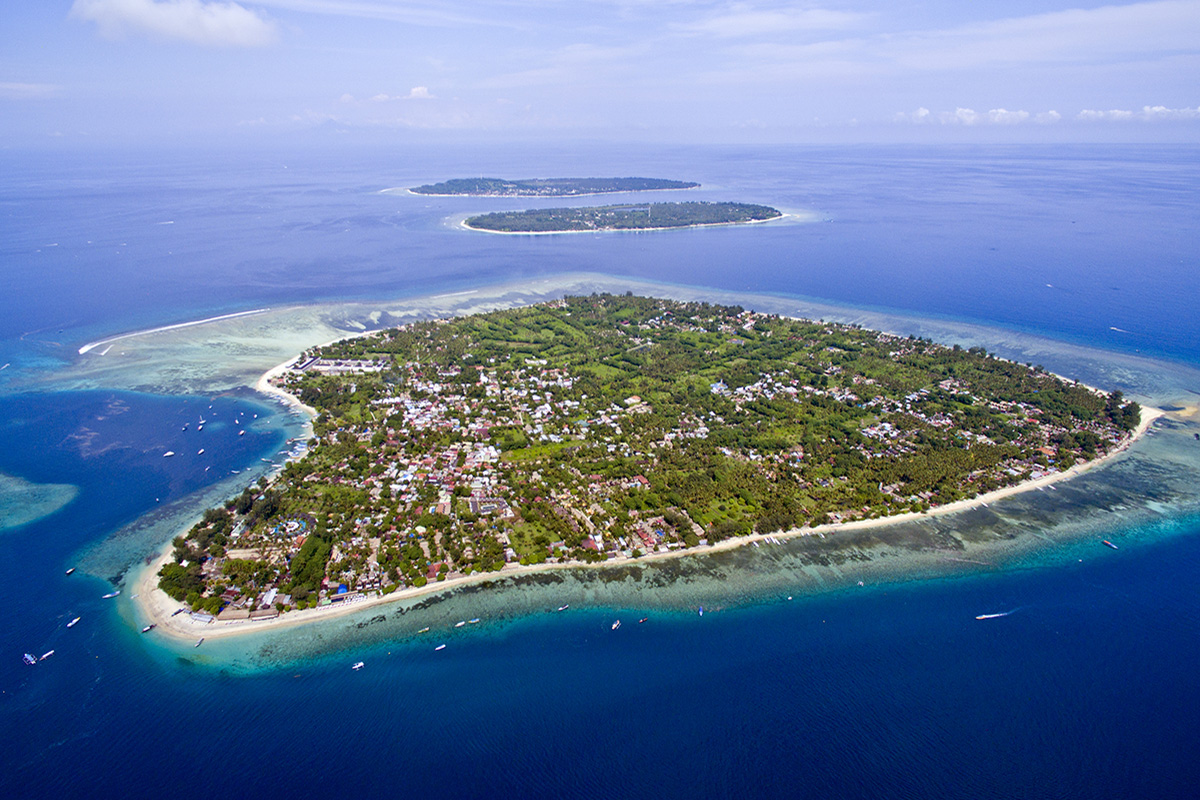 If your seasickness is very bad, we recommend you fly from Bali to Lombok and arrange a pickup at the airport with Villa Almarik. The airport is around 2 hours from where the boats cross to Gili Trawangan but it is much more comfortable than a rough boat journey.
As you can see, there isn't a massive change in the weather on Gili Trawangan and the seasons are less defined than even Bali just over the strait. Choosing what time of year to visit Gili Trawangan may come down to other factors. You may like to have a quieter holiday in the off-season, have to think about high-season prices, or could have to plan around school or work holidays. Thankfully, whatever time of year you visit Gili Trawangan you can expect warmth, sunshine, and great diving.
Does the weather factor in when you are planning a holiday? Let us know in the comments box below.