Making Your Trip to Gili Trawangan Eco-Friendly
More and more travelers are becoming aware of the environmental impact of travel. In some places the impact is very noticeable and in others much more subtle. On Gili Trawangan it is sometimes hard to see the effects past the beauty of the white sand and clear water, but they are there. Luckily, there are plenty of ways you can lower your footprint when you visit Gili T. Here are some things you can do…
Take a Drinking Bottle
It can sometimes be very difficult to stay hydrated in tropical climates without buying numerous bottles of drinking water. Thankfully, there are now a number of refill stations on Gili Trawangan that allow you to take your own reusable bottle.
The Refill My Bottle App is a great way to make sure you never have to use a plastic bottle again. Also Gili Eco Trust has a map on their website of where you can refill your bottle.sustainability
Minimize Water and Air Conditioning Usage
All rooms at Villa Almarik offer hot water and air conditioning. These are 2 standard amenities that travelers often enjoy when they are in a hot climate and have been diving or in seawater during the day. However, taking very long showers and running the AC constantly can put a strain on the environment.
We fully encourage you to be comfortable and use both the water and AC provided, but it's good to be aware that things like leaving the air on all day is unnecessary and can take its toll on the island.
Use Environmentally Friendly Sunscreens
Over the past few years there has been a lot of research done into the damage that sunscreens can cause marine environments. A number of places in the world have already banned sunscreens containing certain chemicals being sold or used.
Although there are not yet any laws around sunscreens in Indonesia, you can already do your bit by buying a sunscreen that does not contain oxybenzone, octocrylene, 4MBC, butylparaben or octinoxate.
Don't Touch the Wildlife
Many snorkelers and divers are tempted to try to touch the marine life, especially the sea turtles that glide around the islands. This is a rule that is 100% to protect the animals and ecosystem of the Gili Islands. Marine animals can be very sensitive to the oils on human skin and can also be very delicate. This includes everything from fish to coral.
Take Nothing With You
When you're in the water or walking around the island you might see a beautiful piece of coral or a strange looking plant you want to take. Please remember that by leaving it where it is, it is playing it's own important part in its ecosystem. Leave everything just the way it was when you arrived…unless it's a piece of rubbish.
Join a Clean Up
Leading on from the last point, there are numerous clean ups you can join in Gili Trawangan. Gili Eco Trust runs regular ones, as do many of the bars and restaurants that line the beach.
If there isn't a clean up while you're on Gili T, just pick up any rubbish you see as you walk or swim. The staff at Villa Almarik will show you where you can throw things away properly or you can also drop them at the Gili Eco Trust recycling centre Bank Sampah Gili Indah.
Do What You Can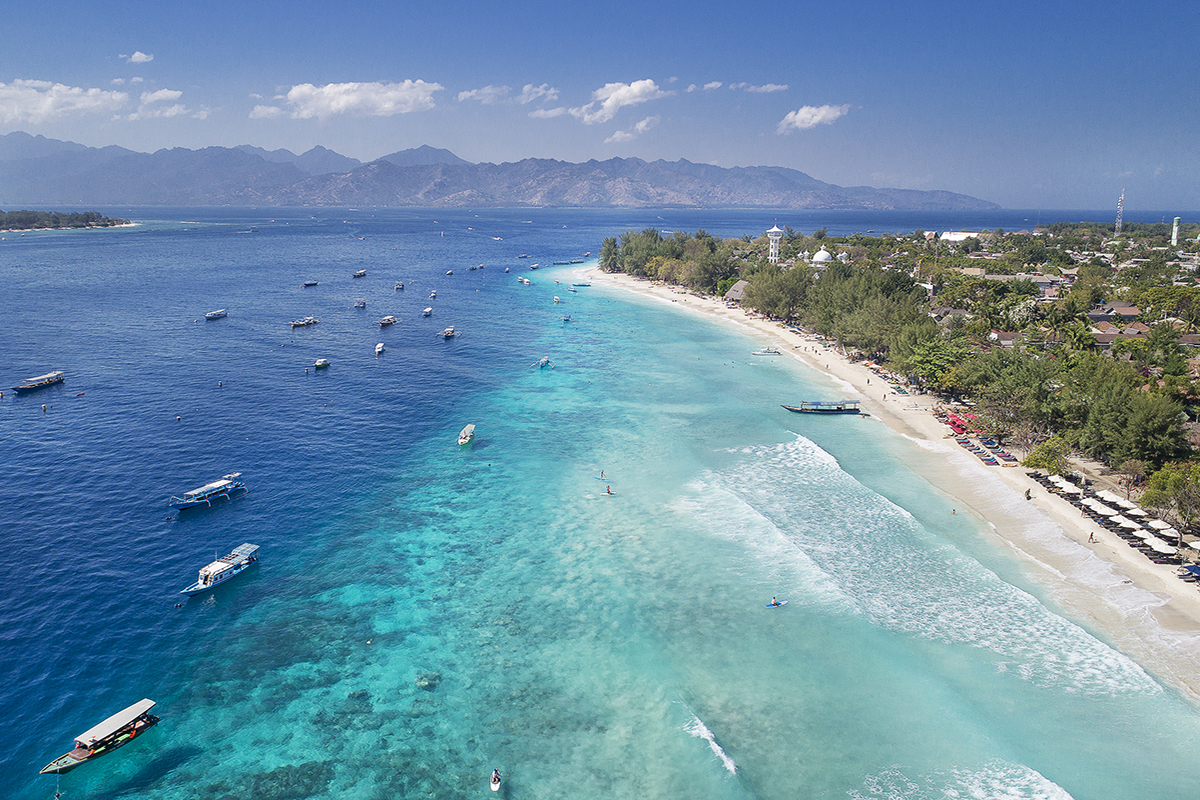 It doesn't take much effort at all to put all these tips into practice. You can still have an amazing Gili Trawangan getaway and also do your bit for the environment while you're there. Please let us know in the comments below what you do to make as little impact as possible on the place you're visiting. Maybe we can also learn something from you!