Keeping Up Morale at Villa Almarik During The Covid-19 Outbreak
As we watch the spread of Covid-19 around the world from Indonesia, we have realized how lucky we have been so far. Considering Indonesia is a country of 260 million people, the low number cases has been a blessing and we are very happy that most people who have contracted it have recovered quickly. This doesn't mean we are letting our guard down, and are taking care to keep management and staff safe and healthy.
The Indonesian government has asked for people to be cautious and stay inside as much as possible, and many travel restrictions have been put in place. This has had the most serious effect on Villa Almarik on Gili Trawangan.
The current regulations allow only residents with a North Lombok ID card to come and go from the Gili Islands. Foreigners with work permits for businesses on the Gili Islands have also been allowed to remain. Fast boats from Bali to the Gilis will be cancelled until at least the end of May 2020.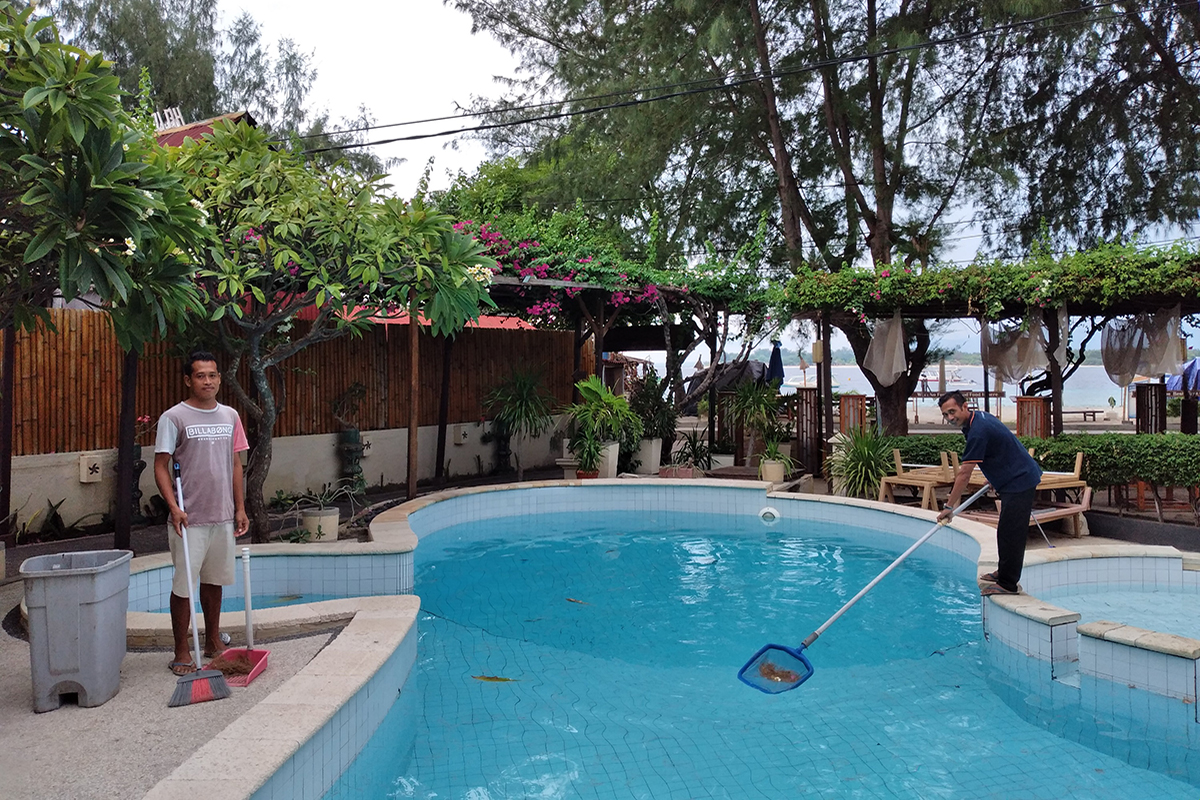 Without tourists there is no reason to keep the hotel open, but for the sake of our staff and the maintenance of the resort we have kept a number of staff members in housekeeping, the kitchen, security, and engineering. Everyone is working together to keep the gardens, pool, rooms, and beach clean as they would normally do. The kitchen staff is cooking for the others and they are enjoying meals together.
We are hopeful that travel restrictions will loosen over the coming months and we will be able to bring all our staff back and welcome our wonderful guests again. In the meantime, stay safe and we hope to see you at Villa Almarik very soon.