8 Tips for a Sustainable Trip to Gili Trawangan
When you travel, how much do you think about how you can make your trip sustainable? You may have some things that you already do to travel 'greener' but here are some very simple tips that we can use to make your next holiday or dive trip to Gili Trawangan more sustainable.
1. How sustainable is your accommodation?
We tend to spend a lot of time picking the perfect accommodation for our trips. Checking out the room, facilities, and location is really important. But how much do you know about what your accommodation is doing to keep their carbon footprint low, or how much attention they give to the local environment and wildlife?
Villa Almarik Gili Trawangan has a sustainability program that includes using zero single use plastics in the rooms. You will still get all the amenities that you need but in reusable glass or ceramic bottles. It is also encouraged for guests to turn the air conditioning off when it's not being used and use towels more than once if possible.
2. Use less A/C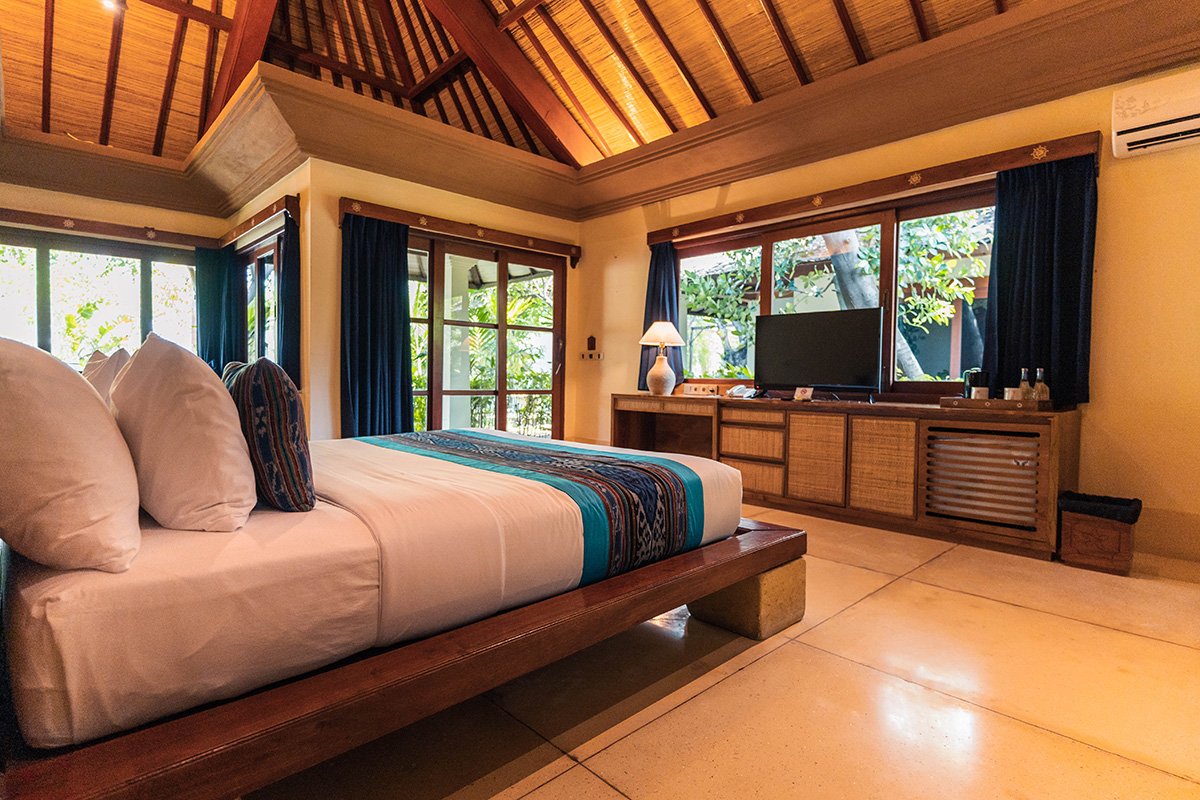 Air conditioning is a blessing when you are on holiday in a hot country like Indonesia. It's especially great when you want to cool down and sleep at night. However, using a/c responsibly during the day is really important if you want to holiday sustainably. A/c uses a lot of energy and also the flurocarbons used refrigerants have been found to contribute to global warming. This doesn't mean you shouldn't use them at all, just be conscious of turning the air off when you leave your room.
3. Conserve water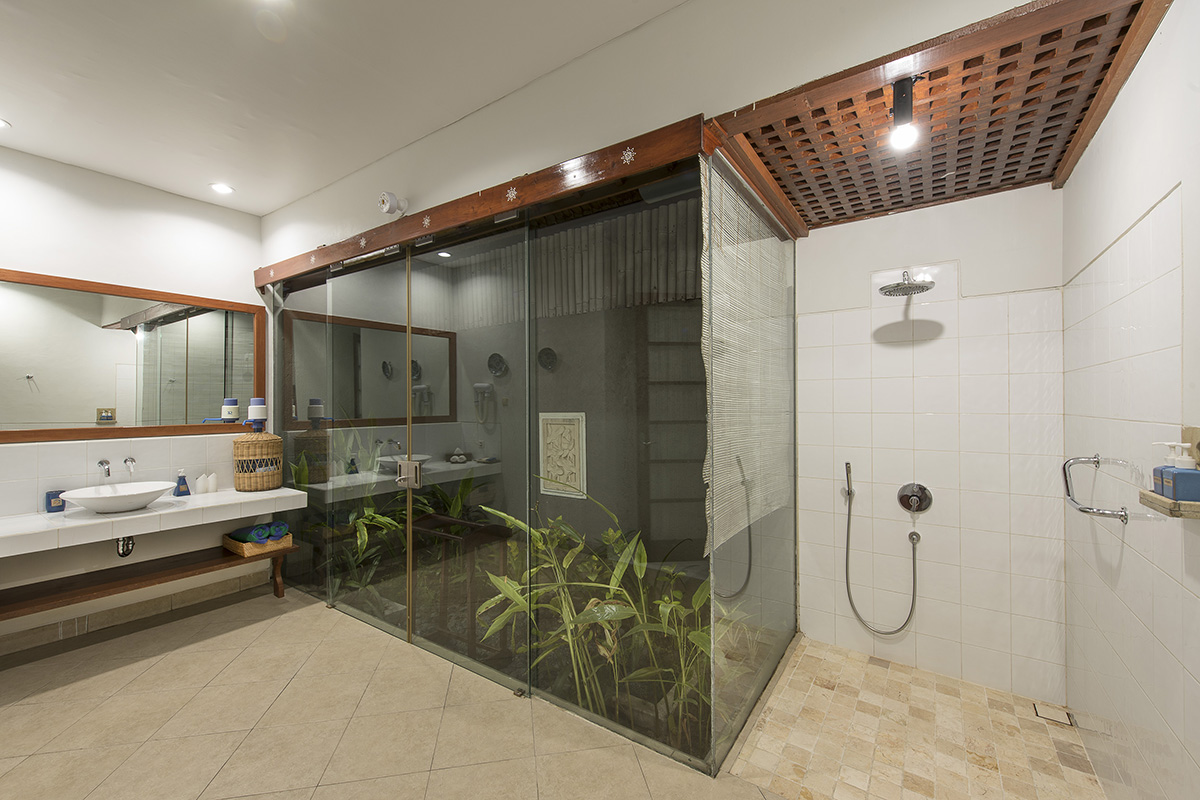 Water may seem like an unlimited resource when you are staying on an island, but actually it takes a lot of energy to pump fresh water into your hotel room. Taking short showers and turning the tap off while you brush your teeth are two of the easiest things you can do to lessen your water consumption. You can also ask for towels and sheets to be washed when necessary as laundry is one of the main uses of water on the Gili Islands.
4. Give up single use plastics
Of course staying hydrated is important in hot, humid weather, but plastic water bottles are a huge contributor to the plastic problem in Indonesia. It's easy to bring a reusable bottle with you on holiday and get it filled up at restaurants, hotels, or refill stations around Gili Trawangan. Just this small thing can make a huge difference!
5. Wear reef safe sunscreen
The coral reefs around the Gili Islands are incredibly beautiful, so let's keep them that way! Reef safe sunscreens protect you from the harsh UV rays in Indonesia without using harmful chemicals that damage corals. In some places in the world chemical sunscreens have been banned for this reason but in Indonesia they are still widely used. If you can make the choice to use a reef safe sunscreen, you can do your part in protecting the reefs.
6. Shop local
While you are in Gili Trawangan you may want to spend some time looking around the shops. There are some great smaller shops and market stalls that sell locally made products that help to support the local economy and have lower carbon footprints thanks to the shorter distances they are shipped. You can also eat local fruits and vegetables and enjoy local market food made on the island.
7. Support local conservation projects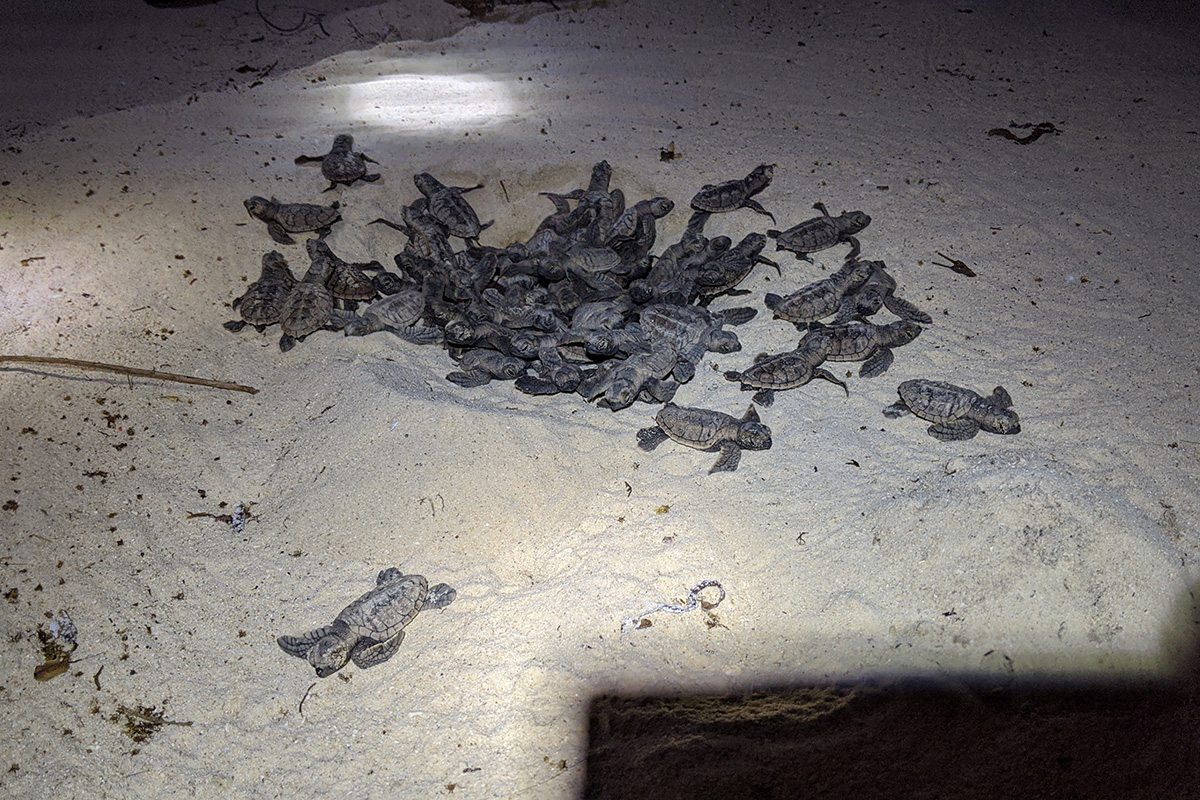 The Gili Islands are home to a number of fantastic conservation programs that you can donate to or get involved with during your stay. Gili Eco Trust runs reef restoration, waste management, and animal protection projects from their HQ on Gili Trawangan. You can also visit the Turtle Hatchery on the island or support Gili Shark Conservation, which also has projects that protect sea turtles around the Gili Islands.
8. Dive responsibly
If you are a diver, Gili Trawangan is an underwater playground for you. There are over 25 over dive sites within 15 minutes of Gili T for all levels of divers. Diving can have a huge impact on the marine environment unless it is done responsibly. Always remember not to touch anything on the reef or any animals and remember the divers saying – Take only photos, leave only bubbles. If you do this, there is very little impact on marine life and we can all continue to enjoy the beauty of the Gili Islands' reefs for years to come.
Don't you think these are really easy tips to make your Gili Trawangan holiday more sustainable? If you have any more ideas, we would love to hear them so leave us a comment in the box below!