What's the Difference Between the PADI Open Water Diver and Advanced Open Water Courses?
If you're considering learning to dive you've probably heard or read information about the PADI Open Water Diver and Advanced Open Water Diver courses. You may also be wondering what is so different about these courses and aren't sure whether you need to take both or are fine doing one or the other. If you need a little more information on what the courses entail and where you can do these courses, keep reading.
The PADI Open Water Diver course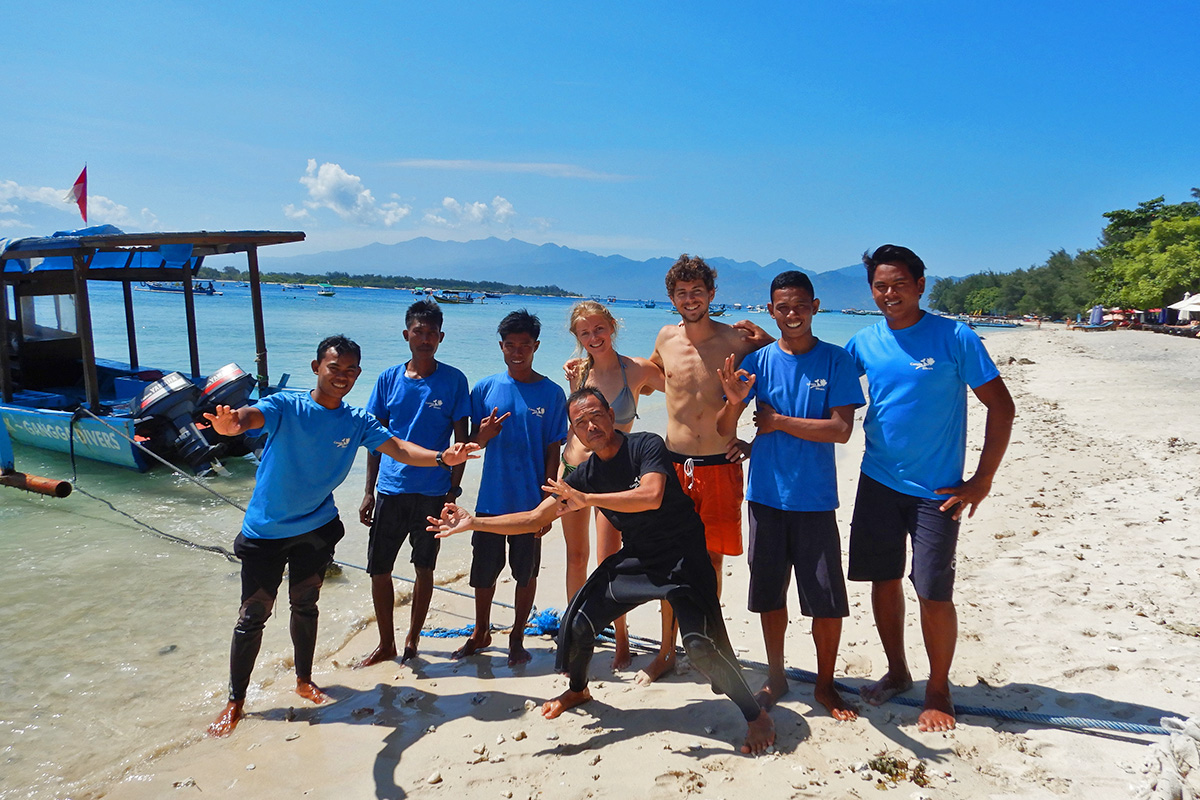 Whether you've tried out scuba diving before on a taster course or not, the PADI Open Water Diver Course is an option for you. This course is often the starting point for people wishing to dive and is therefore the most popular diving course in the world. The only requirements are that you are at least 15 years old (or 10 for the Junior Open Water course) and are medically fit to dive.
During the course you will learn the basic skills you need to dive. The fundamentals will be taught through course work, videos, quizzes and demonstrations. You will master the basics of scuba diving in a pool before moving on to open water where your new skills will be tested under the supervision of professional dive instructors.
When you are finished with this course you can take your skills anywhere in the world. And once the incredible underwater environment is open to you, you will be dying to get to all the dive sites you can. Your holidays will never be the same again!
The Advanced Open Water Diver course
Once you've completed your PADI Open Water Diver course you are able to dive up to 18 metres. If you'd like to go further and increase your skill level, the Advanced Open Water course is your next step.
During this course you'll spend less time in the classroom and more time in the water. You will complete 2 required dives – an Underwater Navigation Adventure Dive and a Deep Adventure Dive, as well as 3 other electives. Some of the possibilities are night diving, search and rescue and wreck diving.
When you've finished this course you'll be certified to dive up to 30 metres and will have had a taste of specialty diving that you might like to take further in the future.
Open Water Diving in Gili Trawangan
Learning to dive in Gili Trawangan is ideal thanks to its wide range of dive sites, beautiful marine life and ease of life on the island. Gangga Divers at Villa Almarik in Gili Trawangan welcomes divers from all over the world and of all skill levels. Safety is their primary concern and all instructors are professionally PADI certified to lead you on your scuba diving journey.
Gangga Divers offers Open Water and Advanced Open Water Diver courses over 3 or 4 days, in which time they will take you to experience sites like Shark Point and Manta Point, where you are likely to encounter a huge variety of marine life. Sea turtles, stingrays, moray eels, white tip reef sharks and thousands of species of fish are spotted here daily.
Villa Almarik is a welcoming place for divers and a great place to meet people. Whether you're traveling alone or with others you'll never be short of other divers to share your experiences with.
E-Learning
PADI now offers an e-learning option so you can do all your theory work online. For the Open Water Diver course you'll need around 8-10 hours to complete this work so we recommend you spend the time before you go to Gili T so you can enjoy your time on the island more.
Are you thinking about taking a PADI Open Water Diver Course?
Is this something you've been thinking about doing? Are you concerned or confused about the courses? You can ask us anything at all about the courses in the comments below.