The Magic of Gili Trawangan
Travelers from all over the world talk about the tiny island of Gili Trawangan. Known for its white sand beaches, clear blue water, and island vibes, many people find it a respite from bustling Bali just next door. But there are lots of laid-back islands in Indonesia's massive archipelago. So, what is it that makes Gili Trawangan so very magical? Here are some of our favorite things about Gili T.
The absence of cars and motorbikes
If you've been to Indonesia you'll be familiar with the sound of motorbikes and scooters buzzing around everywhere. Whether it's mid afternoon or 4am there is always someone revving a bike somewhere. In Bali, just next door to the Gilis, the roads have become more and more congested and you can expect long waits in traffic .
On Gili Trawangan there are absolutely no motorbikes or cars. You read that right, motorized vehicles are prohibited on the island. You'll have no worries of being woken up by boy racers or having to sit around in traffic. Just hop on a bicycle, hail a horse drawn cab, or simply use your feet to get around.
The views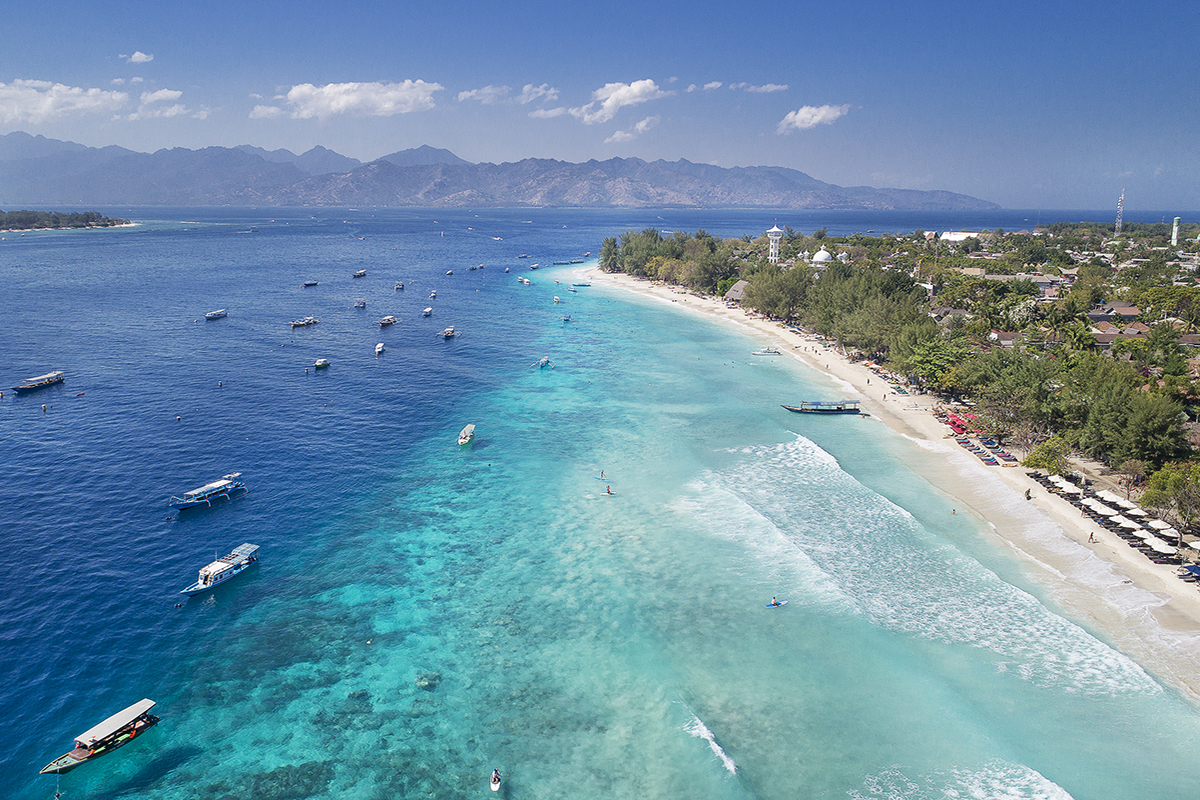 The Gili Islands are very close to mainland Lombok, only around 10 or 15 minutes by boat. Looking back to Lombok when you arrive on Gili T it looks almost as if you could swim across. The majestic Mount Rinjani towers 3,726 metres above sea level and is a wonderful sight from Gili Trawangan.
The islands are around 2 hours by speedboat from East Bali, which is also where at 3,031 metres, Mount Agung dominates the landscape.
For the best views on the island you can walk to the top of Gili Trawangan Hill. This is the highest point on the island and gives you panoramic views of the surrounding scenery.
The spectacular sunsets
If you type Gili Trawangan into your search engine I'm sure you'll be bombarded by images of the island's famous sunsets. Sitting on the beach watching the sun go down is one of those enchanting tropical dreams that you never want to end.
For the best sunset spots you'll need to head over to the southwest side of the island, but you can also head higher to Gili Trawangan Hill.
The marine life
Gili T is one of the best places in Indonesia for spectacular, easy access diving. There are more than 20 excellent dive sites within 20 minutes of Gangga Divers at Villa Almarik. Plenty of these sites are good for beginners but there are also deeper and more challenging dives for experienced divers as well. At each of these dive sites you can expect a wide variety of marine life, from colourful reef fish to reef sharks, sea turtles and beautiful coral.
Not to worry if you don't dive, you can also snorkel right off the beach in front of Villa Almarik and see plenty of marine creatures. In fact, this is one of the very best spots on the island for swimming with hawksbill and green sea turtles.
The people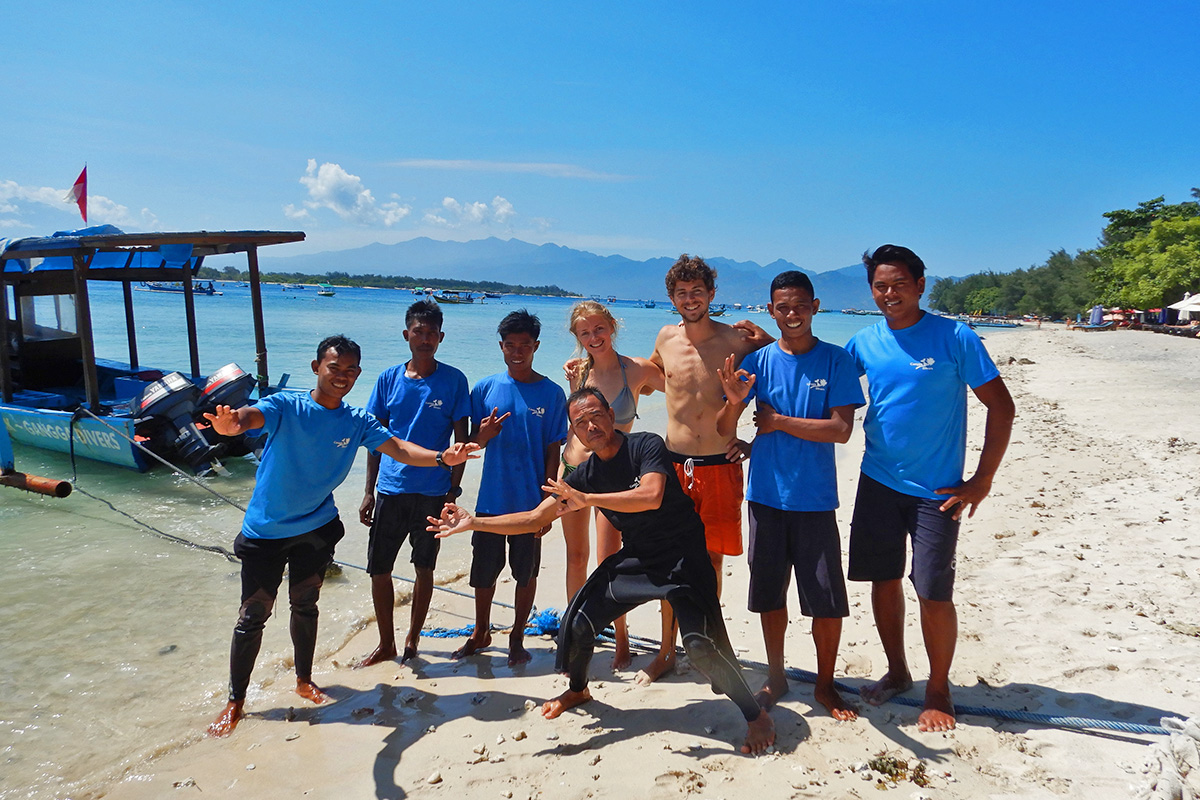 Gili Trawangan has a pretty fantastic community of both local and foreign residents. Most of the locals that live here are actually from the Sasak people from mainland Lombok. Most work in the tourist trade and go back to the mainland to visit family often. These people are generally friendly and helpful and used to socializing with tourists.
There is also a small expat community on Gili Trawangan. Many of these residents either own businesses or work in dive schools or environmental and animal welfare non-profits. If you want to know the Gili Trawangan behind the beach bars and resorts, these are the people to talk to.
There is no doubt that Gili Trawangan is a magical place and each visitor will find what makes it most special to them. What makes a place so special to you when you visit? Let us know in the comments box below.