How to Spend a Day on Gili Trawangan
Some people assume Gili Trawangan is all about sunbathing and cocktails. In fact there are lots of other things to do on the island. Spending your perfect day on Gili T can be a combination of relaxing, enjoying the natural beauty, and also being active. Read on to see how a day on Gili Trawangan could look.
Have a Good Breakfast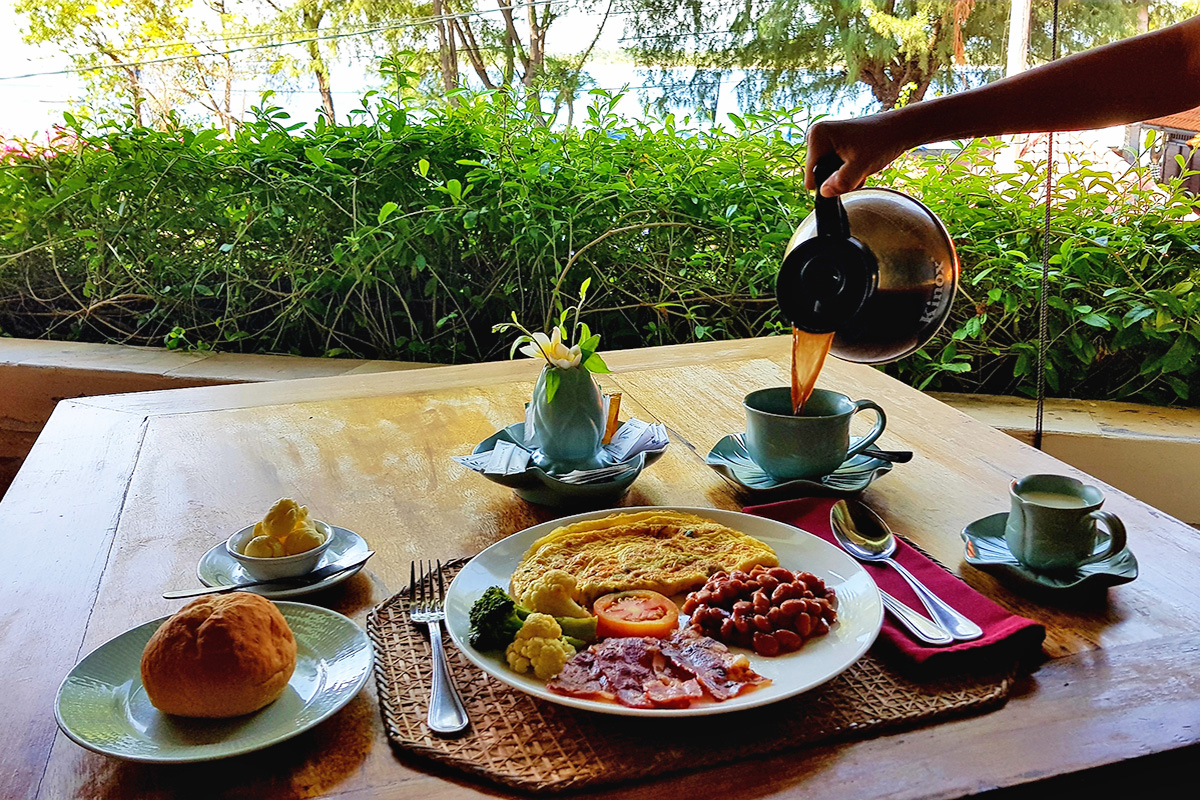 Breakfast it the most important meal of the day, especially if you are planning to dive. You should never dive without having eaten a good but not overly heavy breakfast before leaving. Villa Almarik offers lots of healthy options like tropical fruit, eggs, pastries, and local favorites like fried rice and noodles.
Go Diving
There are more than 25 dive sites within a short boat ride of Gangga Divers. This means less travel time so you can easily spend the morning diving and still have plenty of time for other activities.
Sunbathing and lunch on the beach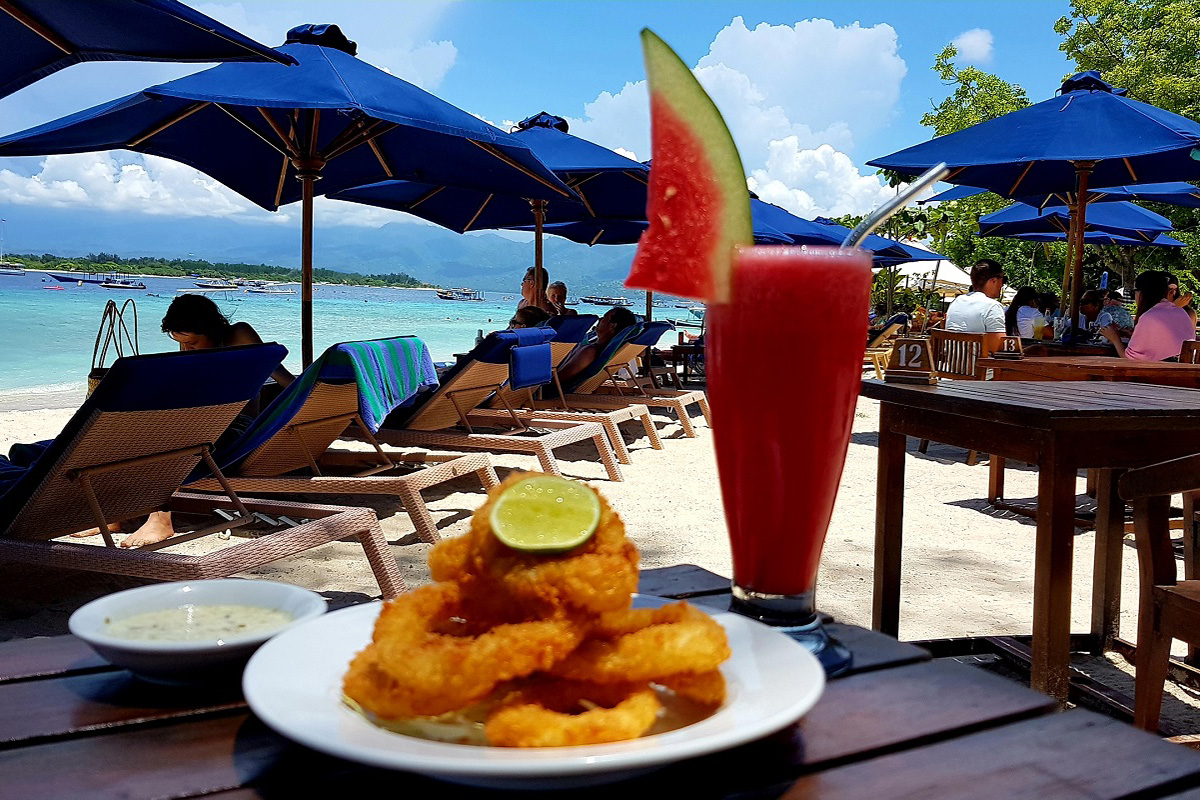 After a morning of diving it's great to rest a little and enjoy the beautiful beach. Villa Almarik has sun loungers on the sand where you can soak up some rays, read a book, or even have a little snooze.
You can also order your lunch from the restaurant's menu and eat on the beach.
Snorkeling with turtles
Right in front of Villa Almarik is one of the best places on Gili T to snorkel with sea turtles. They frequent the area and even come up on to the beach at night to lay their eggs.
If you don't have your own snorkeling equipment, it is easy and cheap to rent from one of the beachside stands.
Take a walk into town
The main Gili T strip is the busiest area of the island with lots of bars, restaurants and shops. It's about a 15-minute walk on a sandy path to get there or you can also rent a bicycle and be there a little quicker.
Gili Trawangan has no motorized traffic so there is no worry of traffic jams or crazy drivers like some of Indonesia's other islands.
Find a spot to watch the sunset
The most popular spots for sunset are on the southwest side of the island. Again they are quite easy to walk or cycle to, but you also have the option of a cidomo or horse drawn cart.
Choose a nice spot for a sundowner, or find the perfect place to get your idyllic sunset photos. Wherever you choose to be, Gili T sunsets never disappoint.
Head back to Villa Almarik for wood-fired pizza
After sunset it's time for some dinner and Villa Almarik has the best wood-fired pizza on the island! It's safe to cycle, walk, or grab a cidomo back to the hotel and takes just long enough to be really hungry by the time you arrive back.
Bedtime
Gili Trawangan has a reputation as a party paradise, but there is also a beautifully quiet side to it as well. Villa Almarik is quiet and tranquil with little noise at night. The sounds of the waves and nocturnal insects will lull you into a restful sleep. You'll wake up refreshed for another day of exploring or just enjoying the beaches and marine life.
How would you spend a day in Gili Trawangan. We'd love to hear about your perfect island day in the comments below.