Gili Trawangan Should Be Your Post-Covid Holiday Destination!
Before the Covid-19 pandemic most of us probably didn't think too much about health and safety protocol when going on holiday. Of course we all want to stay somewhere clean and safe, but beyond that we probably didn't put too much thought into it.
Things have changed in 2020 though. We are all thinking more about the spread of viruses through close contact with others and lack of sanitizing measures. For hotels and resorts this is tenfold. Keeping staff and guests healthy and safe is our number 1 priority.
Choosing Your Next Holiday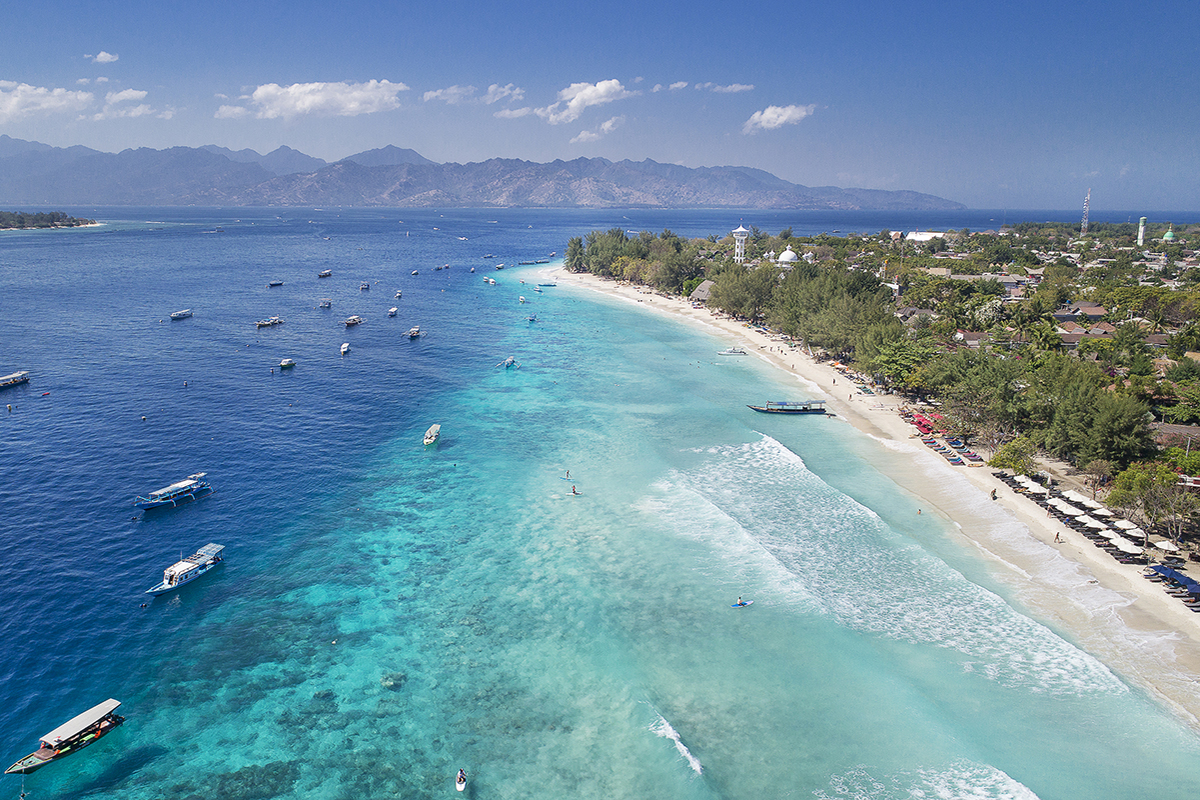 Many people's needs have changed since the Covid-19 pandemic began and restrictions may affect where you choose to take your next holiday. Very closely packed resorts, busy beaches, and streets of bars and restaurants are probably off your list of possible destinations.
Luckily, Villa Almarik, Gili Trawangan is a small resort with spacious gardens, sea breezes, and open-air dining spaces. This is the ideal place to be away on a dream holiday and not worry about enclosed spaces or close contact with other travelers.
Safety Measures in Place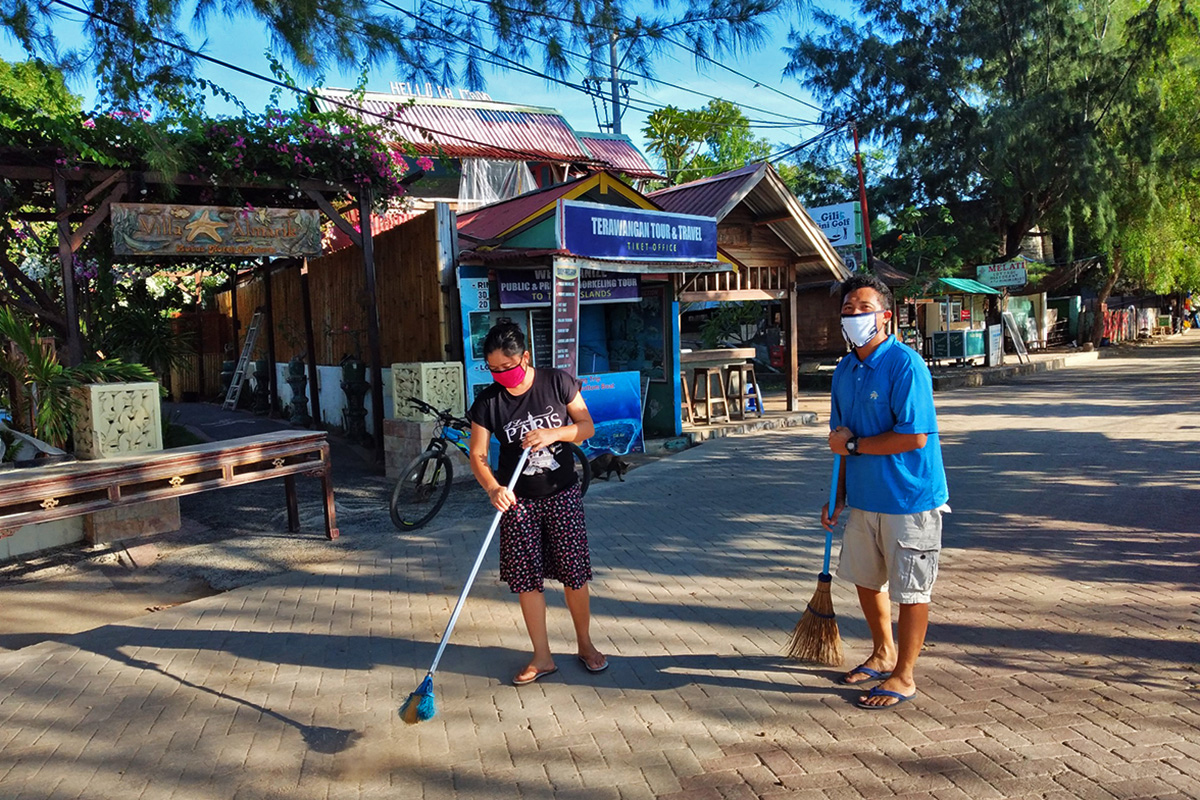 Over the months of being closed down for visitors due to travel restrictions, management and staff at Villa Almarik have been fine tuning health and hygiene measures at the resort.
Check-in at Villa Almarik is now a 'no contact' process. Signs will show you where to sit or stand and you will be asked to hold up your passport for a photo instead of having it taken to be photocopied. The reception staff will be wearing masks at all times and you will see some resort staff also wearing visors and gloves.
Within the resort staff members and groups not traveling together are respectfully asked to keep a distance of 1.5 metres from each other. Villa Almarik has plenty of space, so this isn't a problem.
We can also assure you that our new 'Triple Check System' of cleaning and sanitizing rooms and public spaces is incredibly thorough. We are now using select disinfectants and making sure that high-contact areas like door handles, railings, toilet roll holders, and soap dispensers are sanitized often throughout the day.
In between guests, the rooms will undergo a thorough sanitization, guaranteeing that everything has been completely disinfected to the highest standards and there have been no other guests in the room for a minimum of 24 hours.
With all these measures in place, we are confident to welcome you back to Villa Almarik.
Travel to Help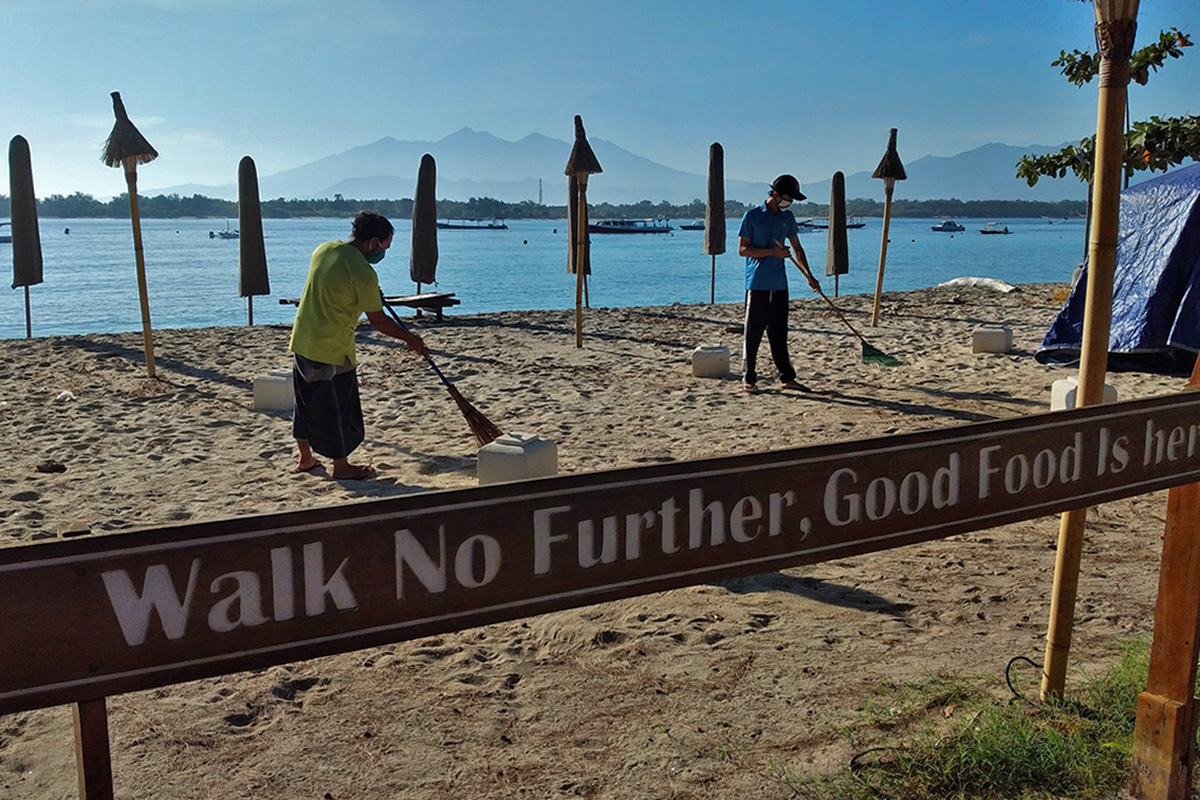 Gili Trawangan's economy is almost completely reliant on the tourism industry. Now tourists from inside of Indonesia can travel to the Gili Islands, the economy is picking up slowly. There is a long way to go, but by booking a post-covid holiday to Gili T you could really help.
You can now book with confidence that our resort is safe, sanitized, and ready for guests. And we are also offering some great promotions, so now is the best time to get booking!
Has the Covid-19 pandemic changed the way you think about traveling? We'd love to hear what you worry about or even if you are ready to get moving again! Leave us a comment in the box below.