Advanced Dives Around Gili Trawangan
Gili Trawangan is a great place to go to learn to dive or to get some hours logged thanks to calm clear water. However, for more experienced divers it's also an excellent option. There are plenty of advanced dives that will challenge even those with years of diving under their belts. Let's have a look at some of those dives and what you can expect to find.
Jack Point
Jack Point is one of the deepest dives around the Gili Islands dropping to 35+ metres. At around 24 metres you'll find two coral ridges with a strip of white sand in the middle. This is where fish school and some of the best pelagic encounters are to be found.
Black and white tip reef sharks, big eye trevallies, and snapper are seen here on a regular basis. If you're lucky you might even catch some of the spotted eagle rays, devil rays or manta rays that stop by sometimes.
Because of the depth of this dive it is only for Advanced Open Water certified divers. It's also possible to do your speciality PADI Deep Dive training at this dive site.
Deep Turbos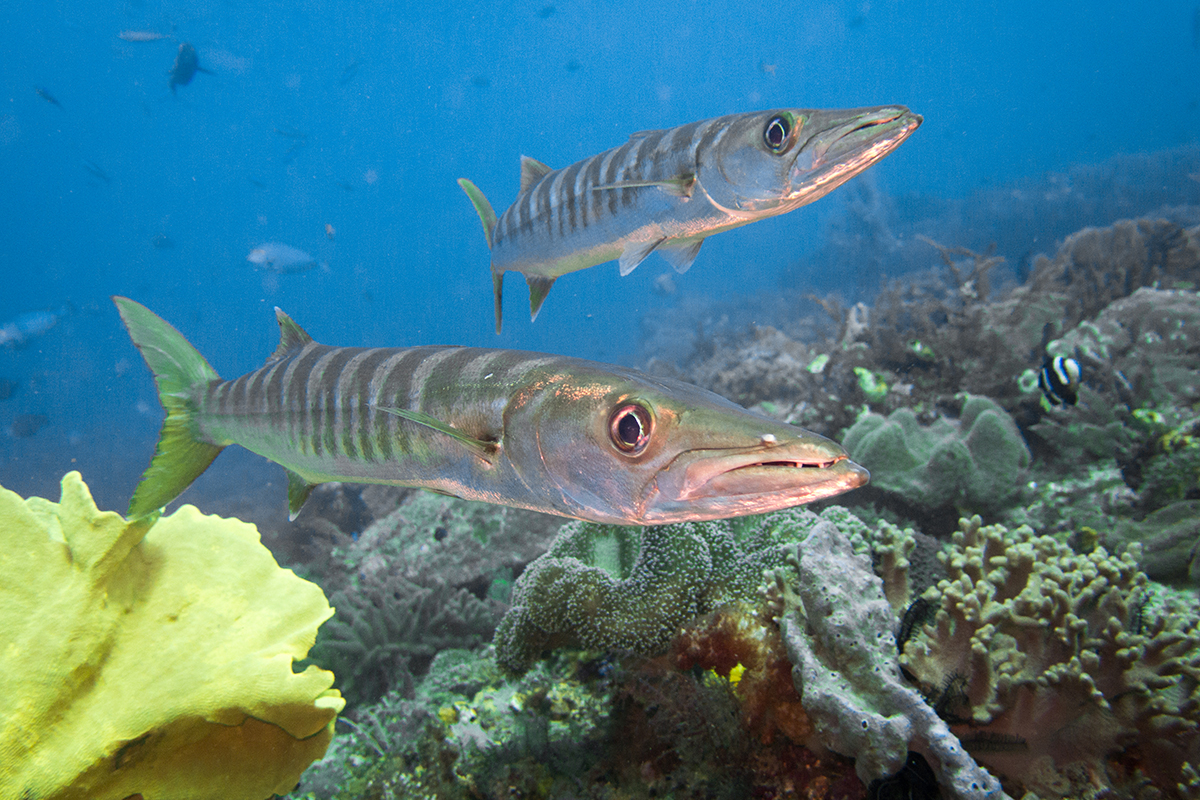 You may guess by its name that Deep Turbos is another deep dive for Advanced Open Water divers. This dive is off the east coast of Gili T and descends to around 30 metres where you'll find a very sandy bottom with large sea mounds.
This site is known for its incredible variety of corals and massive sea fans. These shelter plenty of beautiful fish, leopard sharks, often rays and barracuda. It's also a great spot to see thousands of garden eels covering the sandy bottom.
Taket Malang
Around 20 minutes from Gangga Divers at Villa Almarik, north of Gili Air is a dive called Taket Malang. The name, which translates to "bent reef" in English, reflects its winding reefs and coral gardens starting at around 15 metres.
Because of the drop onto the sea mound without any slope, this isn't a good dive for beginners. This dive is sometimes used for Advanced Open Water dives when the ocean conditions are good. The payoffs here are the beautiful giant barrel sponges, colourful sea fans, and soft rainbow corals. Green and hawksbill turtles are often seen in the shallows at Taket Malang and schools of anemonefish, fusiliers, and triggerfish are found in the deeper parts of the reef.
Japanese Shipwreck
70 years ago a Japanese WWII patrol ship went down off the coast of Gili Air. Since then it has become home to a beautiful array of corals and reef fish. At 45 metres, this is not for beginner divers and you must be Nitrox certified to dive the wreck. Adventurous deep-water divers will love this dive for all the scorpionfish and lionfish, colourful nudibranchs and huge frogfish found there.
Are you an advanced diver wanting to explore Gili Trawangan's fabulous dive sites? It's a great opportunity for lots of diving thanks to the number of easy-to-reach dive sites and also to enjoy the gorgeous island as well. Let us know if you have any questions about where you would be able to dive around Gili T or how to up your certification level. The comments box below is an easy way to get in touch.